Exciting project previews!
Here's a mysterious angled shot of one of the pieces I did for a class from last semester, finally finished and hanging on a wall:
I forgot to take better pictures of this in the school gallery with my nicer camera, so I'll upload more of these later!
Also, I learned how to solder for the first time in class the other day. I wasn't very good at it at all, but I only attempted it for an hour or so. It was kind of intense.
This is also part of a really exciting group project that will be presented at the ZERO1 Biennial. Stay tuned for more!
August 31, 2012 - 10:00 am |

Comments
I've been busy with a lot of work and haven't had time to post stuff! Classes start next week and running 2 internships over the summer has been kind of chaotic, but I think I've been handling things pretty well so far. Besides work over the summer, spending a little time with my cousin has helped me relax and get back into a little portrait photography. I realized that I haven't been taking a lot of photos lately, so he helped me out a bit!
Anyway, Anton is quite photogenic and makes a pretty good male model. Also, he's a very talented pianist! You can check out his blog here.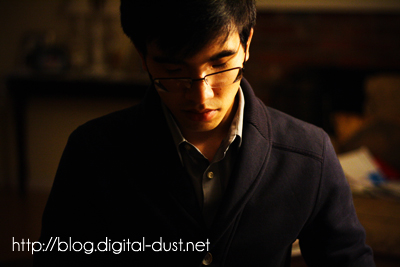 (more…)
August 18, 2012 - 1:32 pm |

Comments