I recently had the opportunity to work on a web project for an awesome local Bay Area ballroom supply store, and redesign and setup a new eCommerce website for Feather Dance Shoes.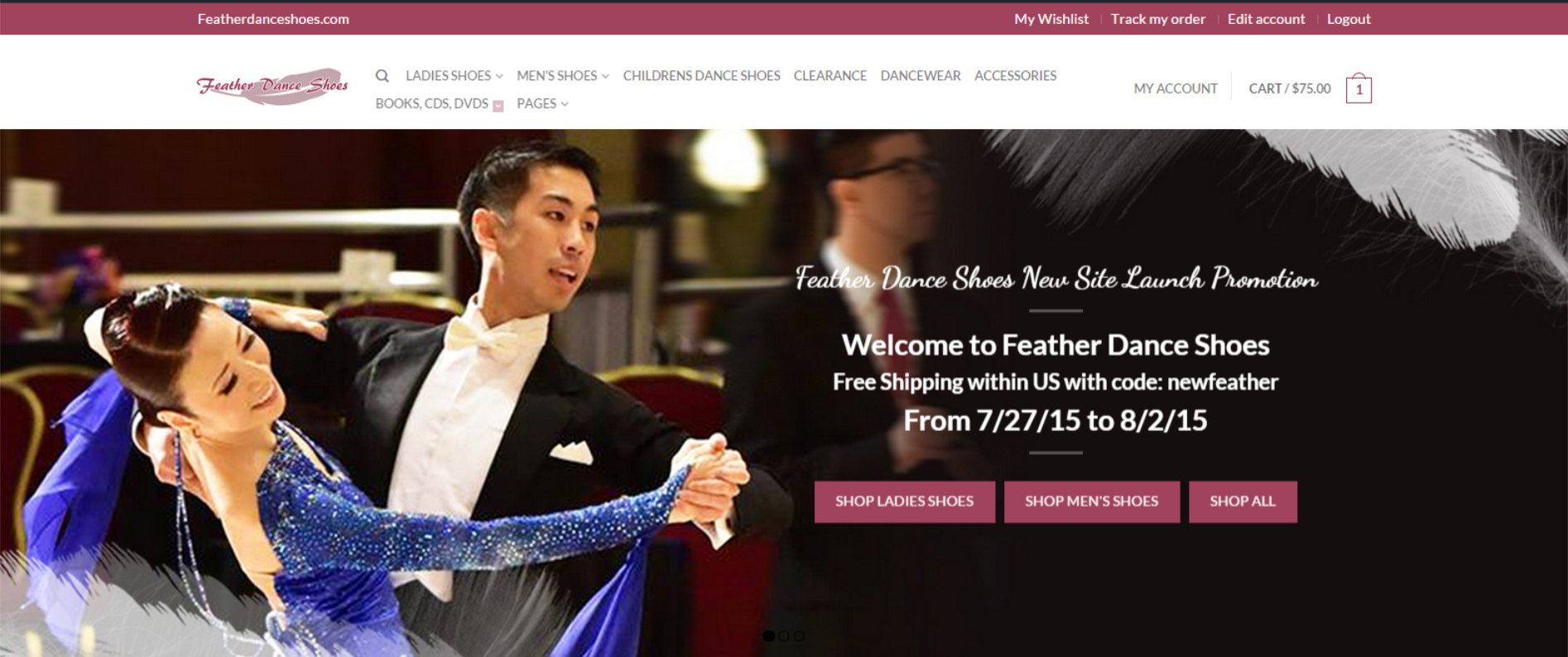 The official site launch is today- and for fellow dancers looking for a good deal on shoes and inventory, Feather Dance Shoes is offering free shipping in the US with code newfeather on the site for a limited time!
eCommerce sites are very tricky projects. I hope to continue working on more tasks like these to hone my development skills!
July 27, 2015 - 3:54 pm |

1 Comment
A co-worker has been inspiring (bugging) me to blog more frequently for personal development. I know I post often formal things about projects, art, photos and tech stuff, but I'd like to share something that's also more personal and a very big part of my life.
And because it's National Dance Day, here it is: dancesport!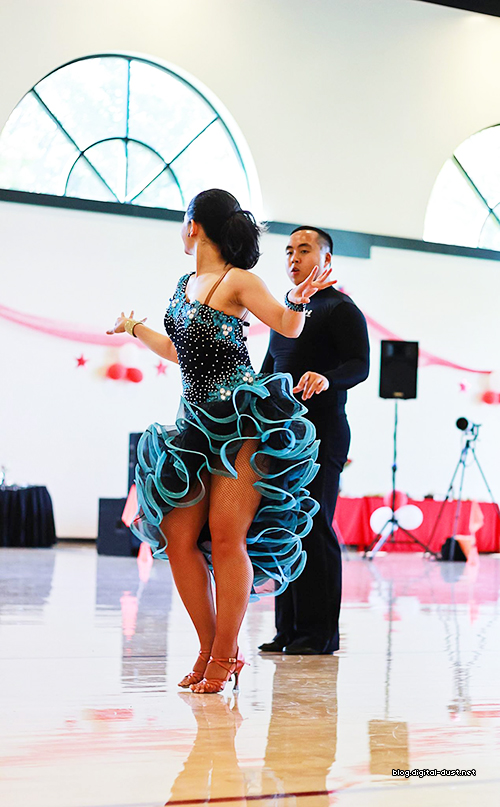 I share tidbits from time to time, but I haven't emphasized yet how important, difficult, and rewarding it is for my personal, physical, and mental development. Outside of the very sedentary and tech-related work I do in my professional life, dancesport is a significant escape and mental balance for me.
I've been dancing for almost 6 years, taking classes in college, participating on the college ballroom team with friends, and entering in competitions casually here and there. As an initially shy, quiet, and socially awkward girl (homeschooling history tends to do that!), dance did wonders for my social development, self-confidence, and overall wellness.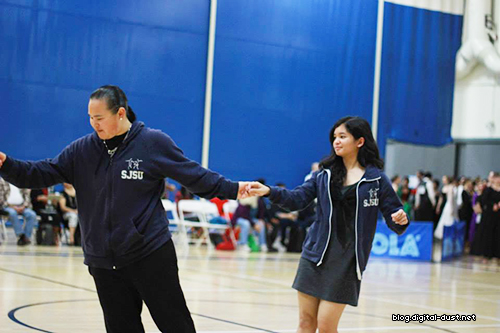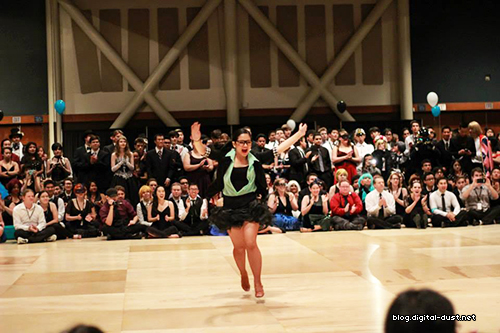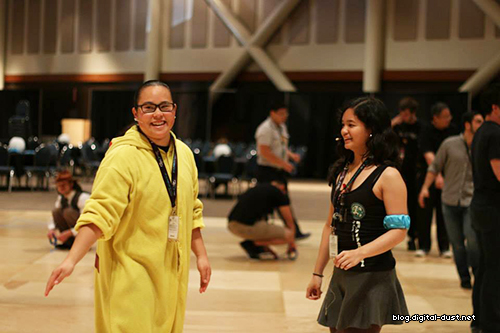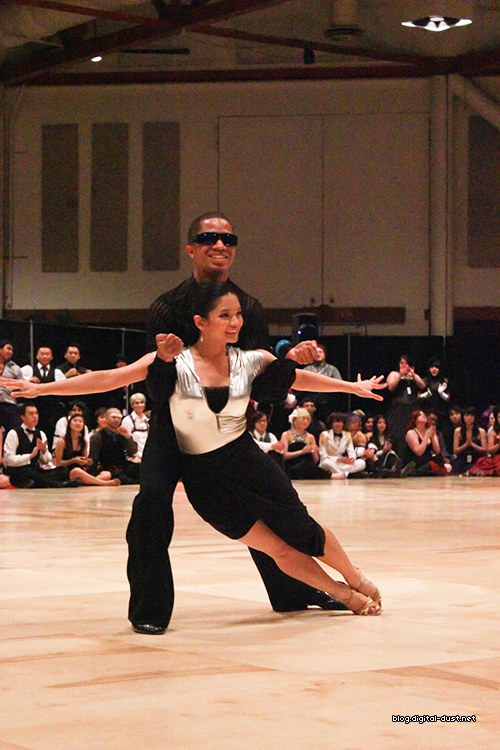 But it wasn't until recently that I was able to have the money, dedication, time and commitment to taking private lessons and progressing on a more competitive level. I realized more and more each practice how little I knew, how skilled I have yet to be, and how much harder I had to work. It suddenly became very serious, but so very rewarding!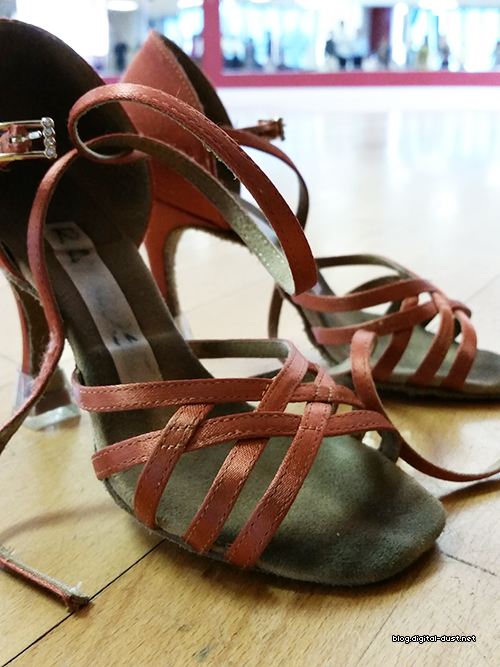 Breaking into these was a several month lesson in itself
Dancesport, in short, is competitive ballroom/latin partner dancing (as opposed to social dancing). Many categories, levels, rules, exist in the system. Many don't often think of it as a sport, or even very athletic… but it's extremely physically and mentally demanding, and probably one of the most difficult things I've ever trained my body to do.
What makes it different and interesting is, unlike hip-hop (fun stuff!), ballet (so difficult, so beautiful…), or many other dances, ballroom dance requires another person to be synchronized with you on all sorts of levels.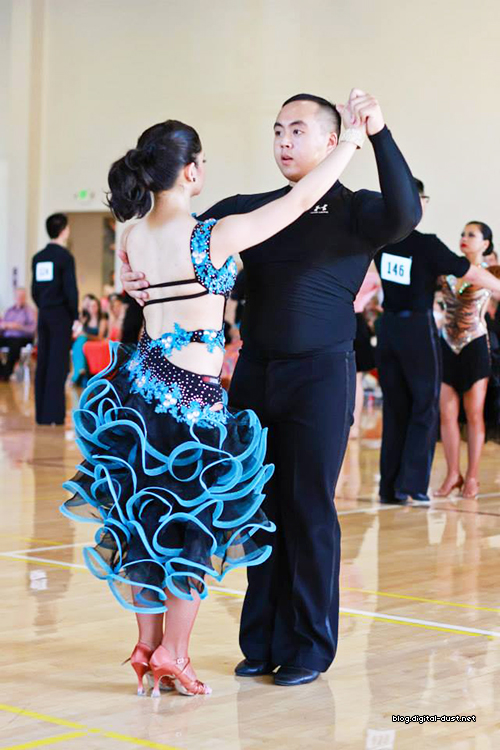 Getting to wear ridiculous dresses is a huge benefit of dancesport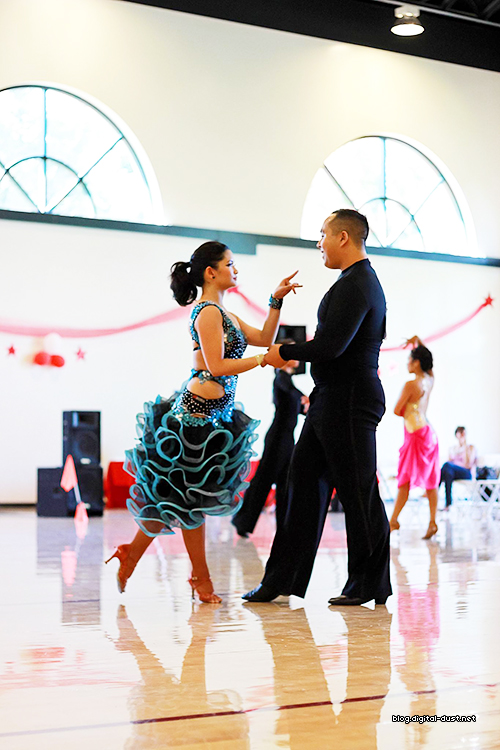 I've had very good partners in the past, and currently many friends on my team that I dance with for fun, and enter into events or perform in shows with casually. But I partnered with my current competitive and #1 priority back in November, and my dance life has expanded with a lot more potential ever since.
We started taking private lessons with our coach just a few months ago, and she's been really kicking our butt and pushing our limits as we train and grow.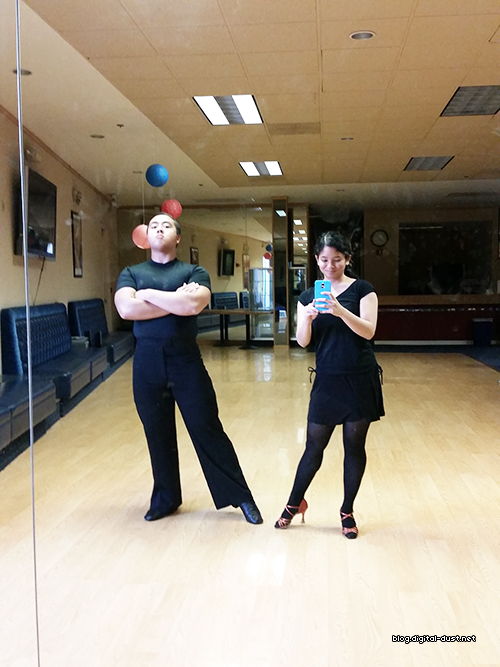 Looking relatively clean and calm before we got our heads stuffed, our butts kicked and our clothes sweaty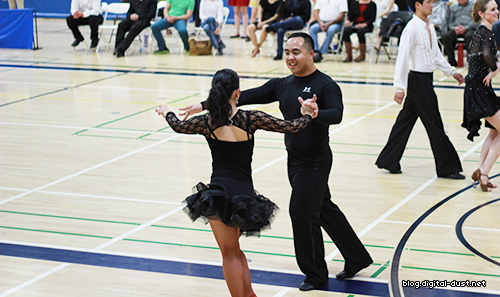 UC Berkeley, 2015
I won't post many details on our day-to-day routines and experiences just yet, but will consider it for future posts. We are still very actively learning and training, and will be joining many social and competitive events in the near future. I'll keep updating with some fun videos and photos along the way!
Wanted to share these brief experiences in honor of National Dance Day, and encourage participation in trying out a dance class or two 🙂 who knows if you'll like it!
July 25, 2015 - 5:25 pm |

2 Comments
This is a very delayed post, but I wanted to finally upload and write about a great summer trip I had not too long after FanimeCon, especially after seeing a lot of friends posting about Disneyland lately. In between all the dancing, training, working, and adult-ing throughout the semester, we finally had a vacation to check out Disneyland for the 60th Anniversary Celebration!!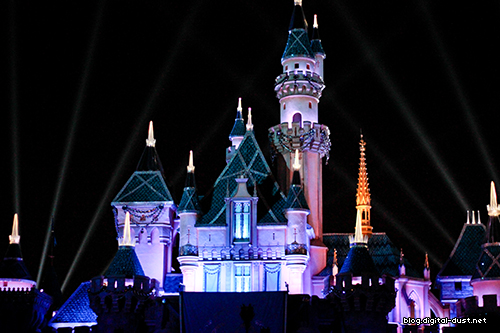 (The following photos are a combination of DSLR and smartphone pics…)
July 14, 2015 - 2:44 pm |

2 Comments