featherdanceshoes.com redesign
I recently had the opportunity to work on a web project for an awesome local Bay Area ballroom supply store, and redesign and setup a new eCommerce website for Feather Dance Shoes.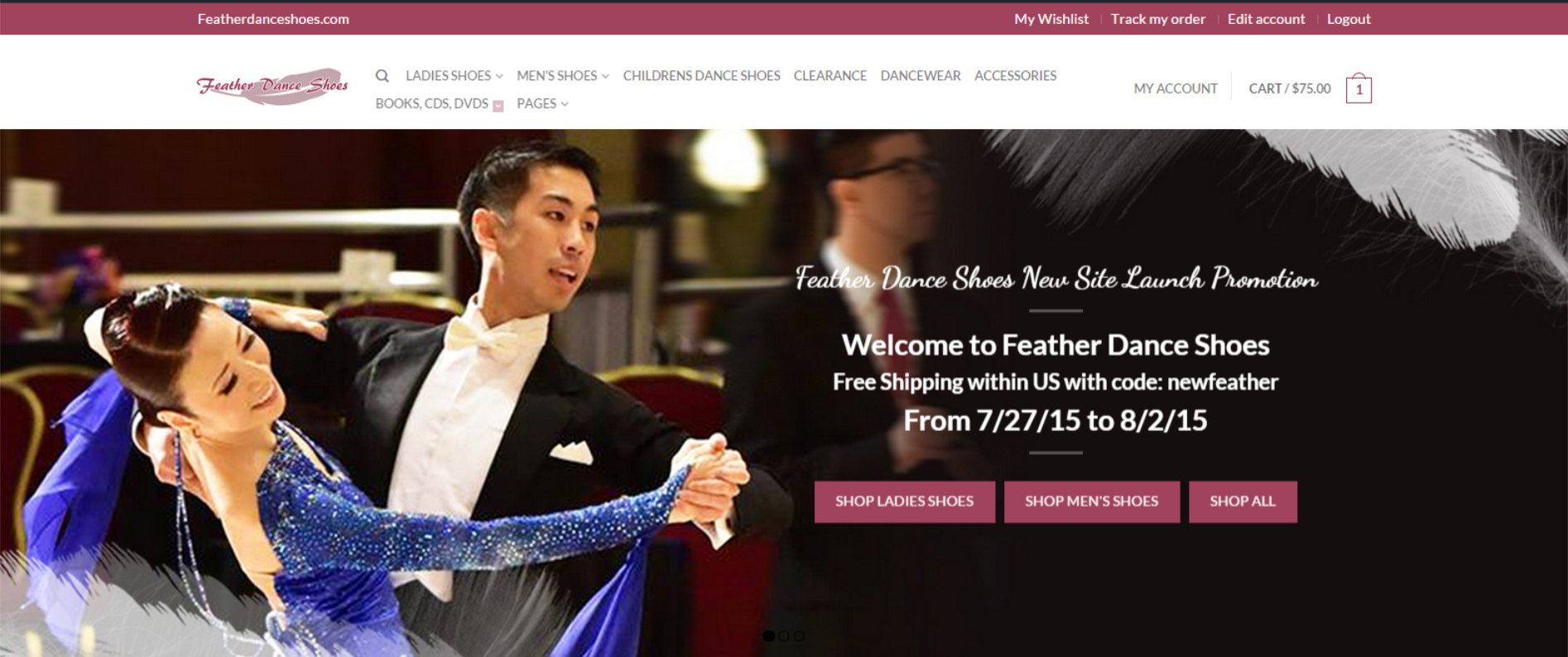 The official site launch is today- and for fellow dancers looking for a good deal on shoes and inventory, Feather Dance Shoes is offering free shipping in the US with code newfeather on the site for a limited time!
eCommerce sites are very tricky projects. I hope to continue working on more tasks like these to hone my development skills!
July 27, 2015 - 3:54 pm |

1 Comment