Inspired by a podcast from a developer who open-sourced weekly goals for herself and her projects, I wanted to start up a weekly review series on my blog! There's a lot of stuff I'm hoping to finish and release by the end of summer, and I'm hoping maybe sharing some of these goals consistently will help keep the inspiration and motivation going.
Goals:
Project digital-dust.net: Browser prototyping
Project digital-dust.net: Color scheme/fonts
Blog post: "Pace Gallery"
Dance focus: Samba and Jive technique
Dance focus: Conditioning, trying not to die
Next week's theme: finishing digital-dust.net & preparing for dance competition
Goals:
Project digital-dust.net: Finish design/images
Project digital-dust.net: Finish uploading content
Project digital-dust.net: Launch!
Blog post: "sketches and screenshots"
Start new project: Project Bear!
Start new project: Project blog redesign!
Dance focus: Refining Samba and Jive routines
This week's links:
Great, that felt productive! Tomorrow I'm going to Six Flags. Yay!

July 15, 2016 - 6:20 pm |

Comments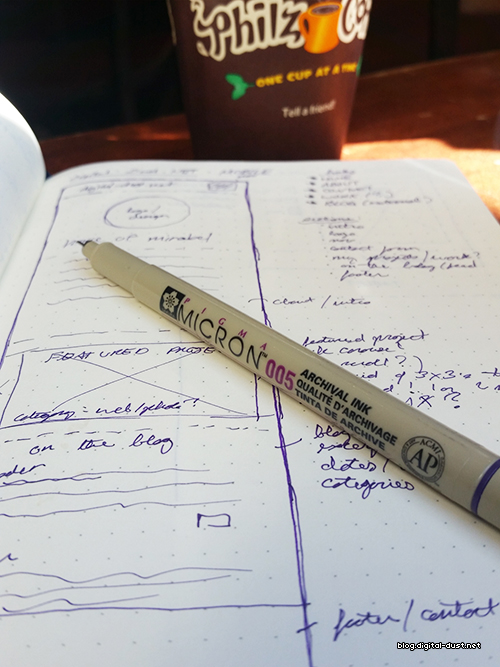 I've been working on another redesign for http://digital-dust.net, and I'm pretty excited to share it! I don't like the way things were coded on it from last year, and parts of it are actually still unfinished/unrealized. I'm also trying to keep up with web standards, and figuring out cleaner and better methods in the overall design process. Bootstrap was a good start, but I've been researching and looking at a few different frameworks, as well as other CMS options.
I'm in the middle of getting wireframes done, and browser prototyping will start soon. Feeling a little noobish, as I've already gained a few lessons learned from this!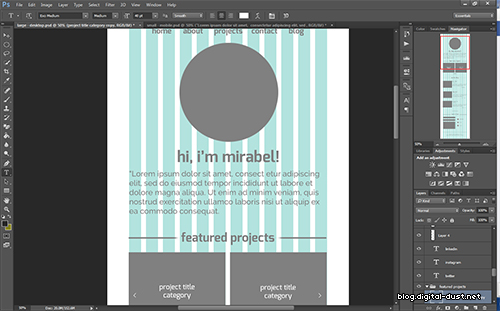 Early sketches for an overhaul of this blog are in the works, too! This theme was hand made like… geez, 6 years ago? It's due for a SERIOUS update, since my knowledge has definitely grown a bit, and this blog needs a few basic blog necessities like mobile responsiveness and other fun things I want to try in CSS.
There's one more big project I'm looking forward to sharing by the end of summer- a collaboration that will be a little bit more public and business-y! Stay tuned!
July 2, 2016 - 2:13 am |

Comments