In the past few months, I've been in a positive headspace and feeling pretty stress-free, so I've been making more time and energy for personal projects- like this! After 6 years with my severely outdated, poorly coded, first attempt at making a WordPress theme, I finally updated my blog with a new design! Well, I took inspiration from the last and basically used the same color scheme, but the backbone and foundation of this theme is completely different, and should be (hopefully) more user-friendly going forward!
Brainstorm sketches ranging from years ago to last month: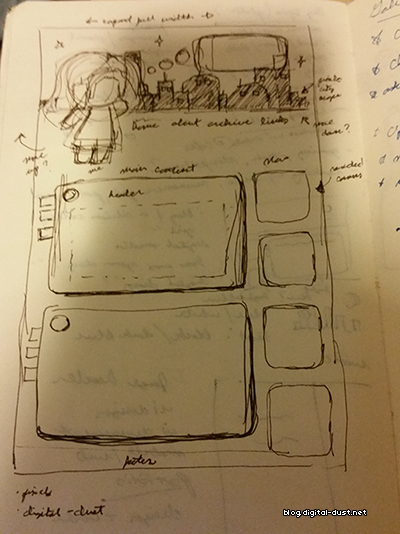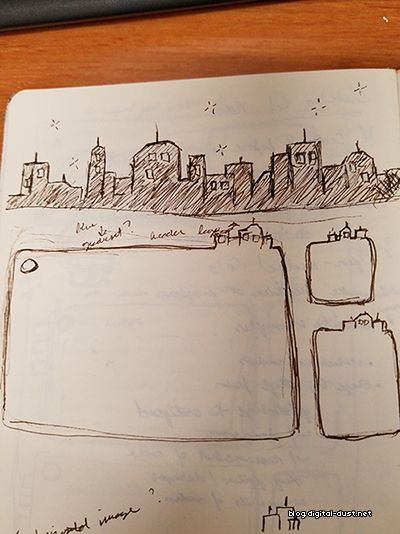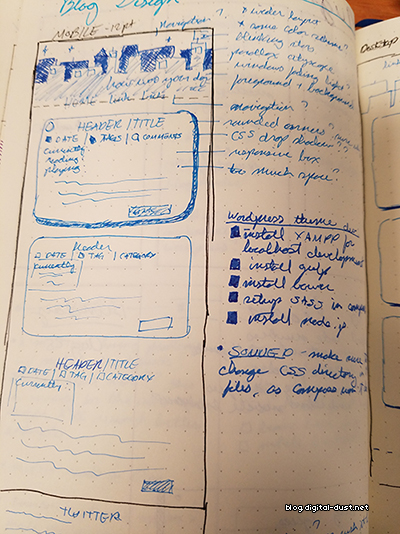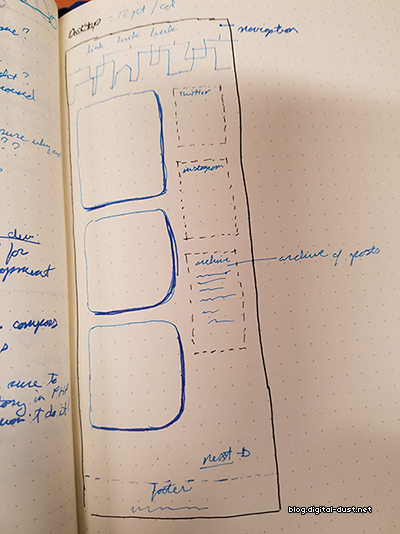 It looks like I know what I'm doing, but a lot of the time I kind of don't
This was my first successful-ish attempt at using Bourbon, Neat, Compass/SASS. Setting them up was a pain, but I'm glad I finally have them in my toolkit going forward. I barely scratched the surface in utilizing their full potential, but I hope to learn about them more and push myself a bit for the next project.
Some highlights and personal wins during the process:
Rounded corners are actually just a line or two of CSS, and no longer some embarrassing puzzle-piece images hacked together with overly complicated divs…
CSS animations at the top: blinking stars!
It can actually somewhat fit on a mobile screen -_-
StackOverflow having an answer to even the most inane of my questions
I know it's bad form to "launch" without properly finishing everything 100% to a tee, but since I was so excited about this personal project, I wanted to push it out and talk about this right away! My coding got a little lazy towards the end. A lot of details here are still messy and buggy, so I'm still continuing to work on smoothing out a few responsive related things and design tweaks. I still feel like I'm trying catch up on the latest technologies and skills needed for the web standards used today, but I enjoy the process and was glad I was able to accomplish at least this much- I didn't lose as much knowledge as I thought!
September 18, 2016 - 3:54 pm |

Comments
Last weekend, we attended SacAnime in Sacramento, CA (and admittedly, I think it was our first anime-themed convention outside of FanimeCon!). We staff full time for FanimeCon as dance instructors/performers every year and enjoy it immensely, but we don't really have the time or bandwidth to experience it as regular attendees anymore. The only event there I've attended outside of Black & White Ball was probably a fashion show or two!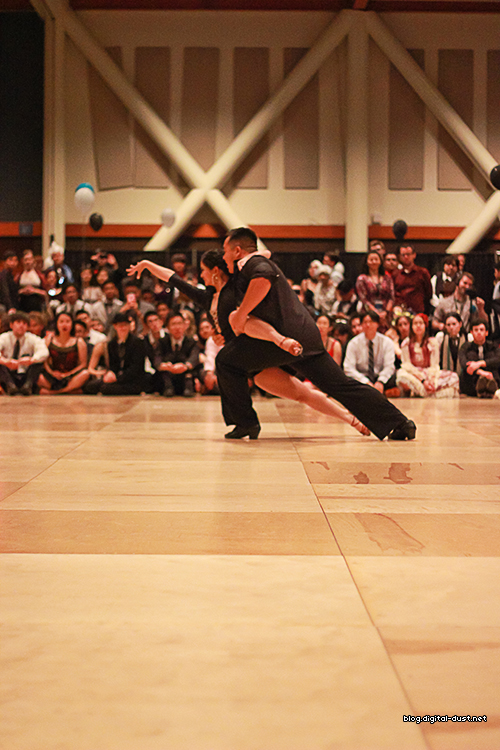 Our performance at this year's FanimeCon Black & White Ball
So, it was nice to go to SacAnime as a con-goer with an itinerary of events to choose from and enjoy the weekend with. We were really excited about the opportunities to attend panels and have never really seen a famous VA up close before, so it was our chance to check it out!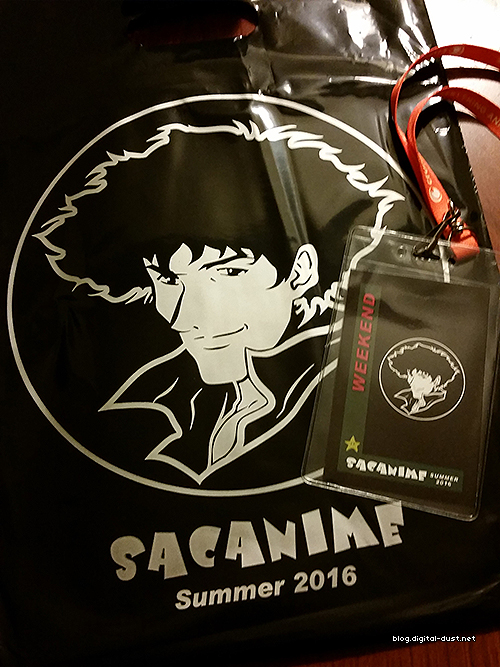 Our first panel was a Q&A by Travis Willingham and Laura Bailey. They were a lot of fun, and it was kind of surreal seeing them in the flesh and hearing their voices live! I enjoyed hearing their answers about the industry and their insight into their voice work.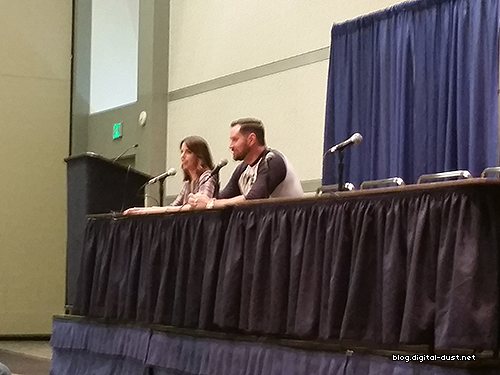 Next was a Cowboy Bebop Reunion panel, which I was super excited for! The anime Cowboy Bebop means a lot to me, and it aired during a time when I hit adolescence and transitioned between awkward and socially difficult phases of my life. Things are obviously different now that I'm an adult with a good life, but after all these years, I'm still a sentimental fan.
You can see me sitting in front! 😀

The panel filled up quickly, but we grabbed decent seats. Seeing my childhood voice actors up close and hearing them talk live was a crazy experience! I was lucky to get the chance to ask a question to the Bebop crew, and felt incredibly honored to receive such a reflective and insightful response from them. We got it on video!

The next day, I had the opportunity to meet VA Steven Blum and grab his autograph! He remembered me and my question at the previous day's panel and took the time to comment on it- I was so grateful. What an awesome and humble person!



It's been a few days later, but I'm still feeling inspired and childhood-nostalgic from the experience. The boyfriend and I are feeling convention crazy and are wanting to try out a lot different events around the Bay Area this year. Now that I'm a little older, I have a better appreciation and understanding of the work and travel that artists and actors in the anime/game/entertainment industry do for fans. Looking forward to attending more cons, and hopefully seeing more guests of honor!
In the meantime, look out for a new blog redesign coming in this week or next! 🙂
September 8, 2016 - 5:26 pm |

Comments