coding journey: new wordpress design!
In the past few months, I've been in a positive headspace and feeling pretty stress-free, so I've been making more time and energy for personal projects- like this! After 6 years with my severely outdated, poorly coded, first attempt at making a WordPress theme, I finally updated my blog with a new design! Well, I took inspiration from the last and basically used the same color scheme, but the backbone and foundation of this theme is completely different, and should be (hopefully) more user-friendly going forward!
Brainstorm sketches ranging from years ago to last month: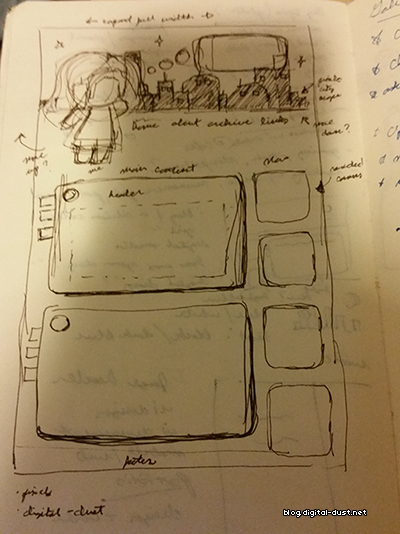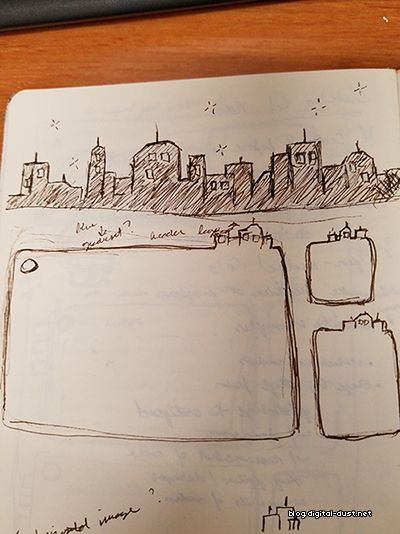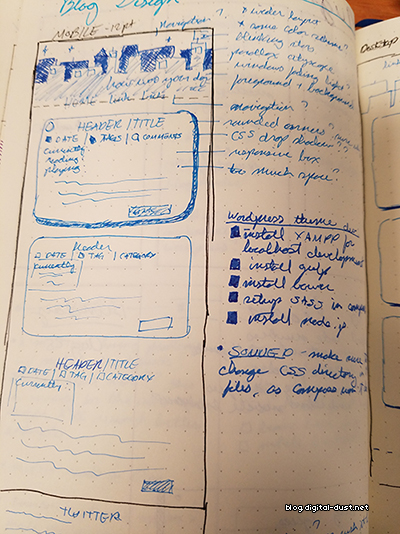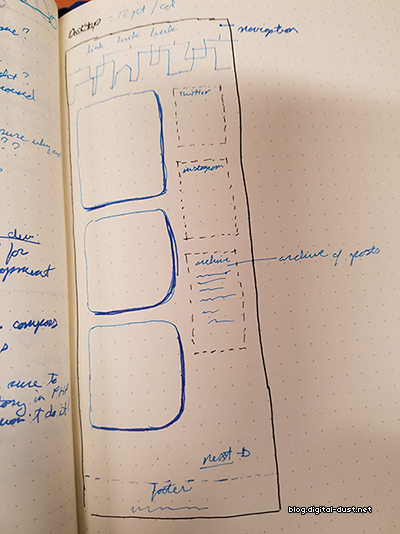 It looks like I know what I'm doing, but a lot of the time I kind of don't
This was my first successful-ish attempt at using Bourbon, Neat, Compass/SASS. Setting them up was a pain, but I'm glad I finally have them in my toolkit going forward. I barely scratched the surface in utilizing their full potential, but I hope to learn about them more and push myself a bit for the next project.
Some highlights and personal wins during the process:
Rounded corners are actually just a line or two of CSS, and no longer some embarrassing puzzle-piece images hacked together with overly complicated divs…
CSS animations at the top: blinking stars!
It can actually somewhat fit on a mobile screen -_-
StackOverflow having an answer to even the most inane of my questions
I know it's bad form to "launch" without properly finishing everything 100% to a tee, but since I was so excited about this personal project, I wanted to push it out and talk about this right away! My coding got a little lazy towards the end. A lot of details here are still messy and buggy, so I'm still continuing to work on smoothing out a few responsive related things and design tweaks. I still feel like I'm trying catch up on the latest technologies and skills needed for the web standards used today, but I enjoy the process and was glad I was able to accomplish at least this much- I didn't lose as much knowledge as I thought!
September 18, 2016 - 3:54 pm |

Comments