trip report: kenya
One month ago, I was thousands of miles away from the United States on an intense, week-long, life-changing trip. It's taken me a while to absorb the intensity of everything- there are so many things that happened and details I'm aching to share, but it's been so difficult for me to express what I saw and what I felt for a lot of it. I finally put together whatever I could to write up a short summary of my travels in Kenya!
I had never traveled this far before, and especially not to a place that would be so wildly different from everything I've known. Before the trip, I was already in a whirlwind of preparations and thoughts. Between getting paperwork in order, scheduling my long list of vaccinations (fun), packing, navigating dance and event obligations (FanimeCon was just a few days before before I left!!), and being very aware of the fact that sheltered and non-worldly me had never even traveled outside of the United States – I did my best to get my LIFE together in the weeks leading up to the trip.
I had a lot of swimming feelings before I even left. How would I feel when I saw what I saw? What was I expecting? Was I nervous, excited, or both? Would I be handle everything coming my way, being so far from home, in a place and culture I didn't know?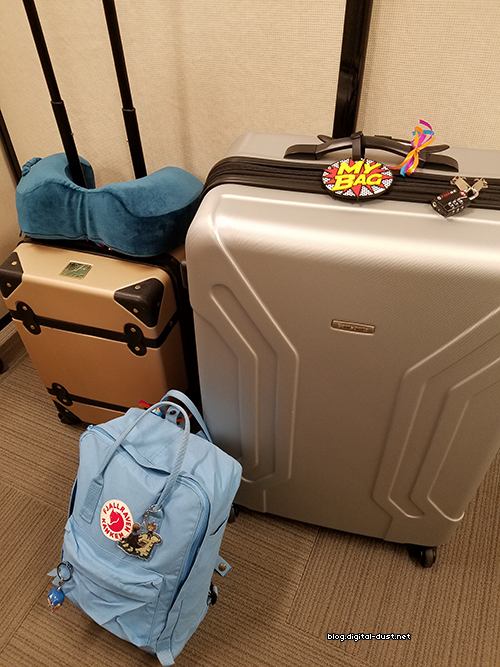 Taking off from San Francisco: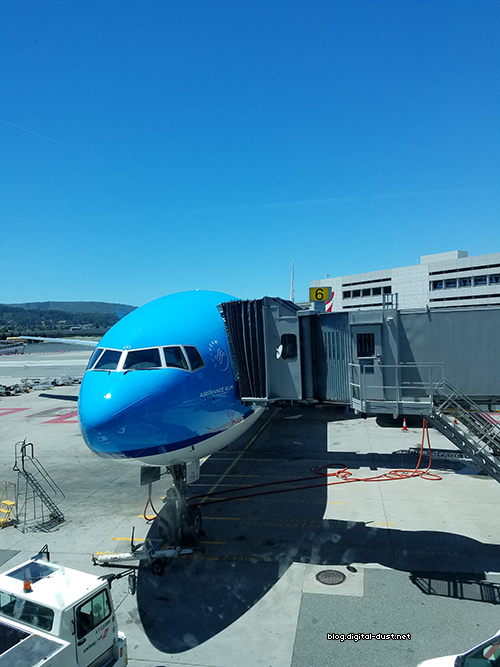 And landing in Amsterdam, before the next leg to Kenya: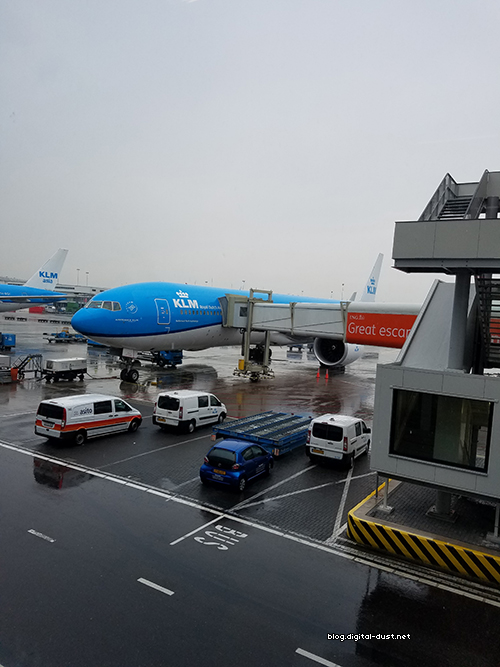 Two long flights, consisting of 10 hours to Amsterdam, and another 8 hours to Nairobi. At least I watched a ton of Chris Pratt movies, and KLM Airlines offered complimentary wine!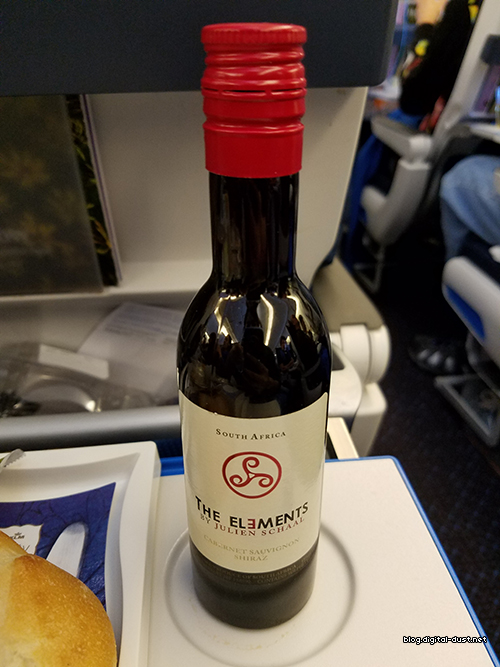 We landed in Nairobi and had the next day off to explore. It was my very first experience in seeing a culture and people so different from where I'm from, and experiencing what Kenya's capital had to offer! Personal observation: Wow, most people in Nairobi dress so well (business casual) compared to what I see in the west coast in the US.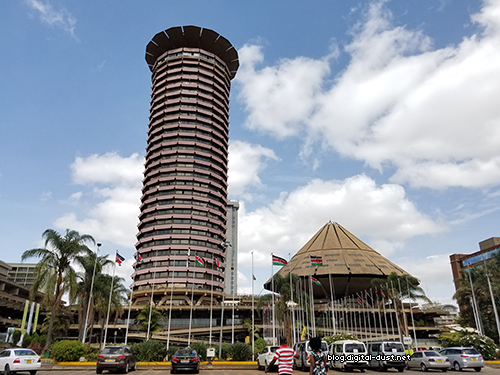 A view of Nairobi, from the top of the convention center.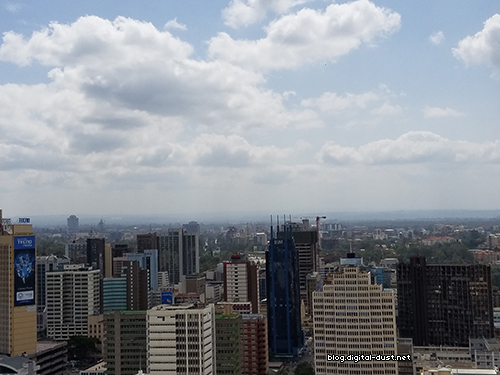 Masai market, in downtown Nairobi: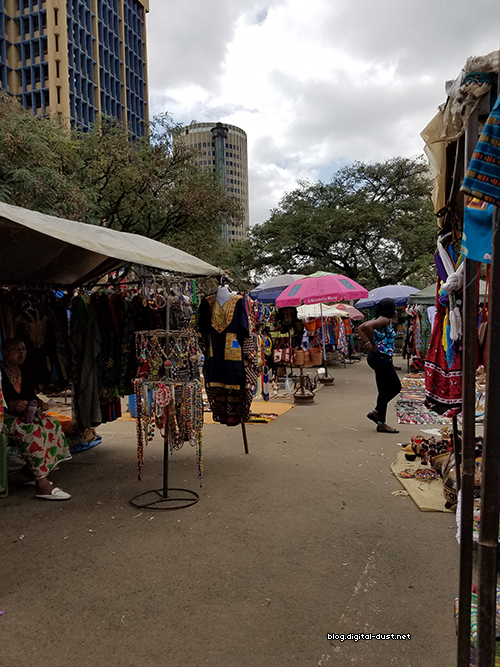 …and the dress I bought from the market, which I haggled for with the help of a local!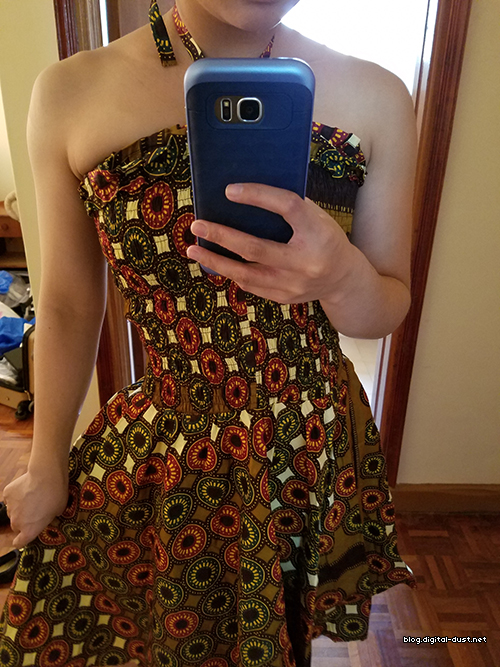 My first taste of Kenyan coffee – it was so delicious, along with all the other cups of coffee I had on the trip!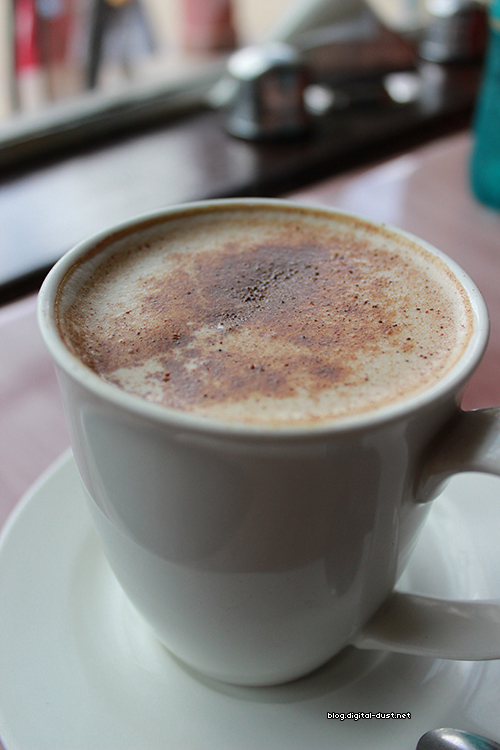 After resting and exploring Nairobi, the next day would be the start of a busy, back-to-back multi-day journey through parts of Kenya. We first drove to visit a partner hospital in the area, where I had the chance to meet surgeons and patients of our work for the first time.
From there, we flew to Eldoret – the home of the Olympic champions. Located in the countryside, the town was incredibly beautiful and such a stark difference from the industrial, city feel of Nairobi.
Never thought I'd actually wake up to the sound of roosters one day lol. It's such a peaceful morning #kenya #travel pic.twitter.com/KLK26DYb4q

— Mirabel (@chibi_m) June 6, 2017
The next day, we drove to visit another partner site. I saw and experienced things in the hospital that I will never forget for the rest of my life.
And again the next day, we drove 3 hours from Eldoret to Mumias to visit our 3rd partner site, in a relatively more rural and remote-ish part of Kenya. The drive for this felt quite adventurous and wobbly, as we navigated through very bumpy streets and off-road areas! As we drove in, we were welcomed by a joyous parade of dancers following our cars, celebrating our visit. It was such amazing!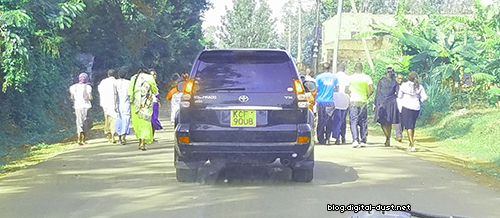 Afterwards, we drove again (a lot of traveling!) through the countryside another 40 minutes away to make a more personal visit. We exited our cars and hiked a little ways up to visit the home of a patient in the area.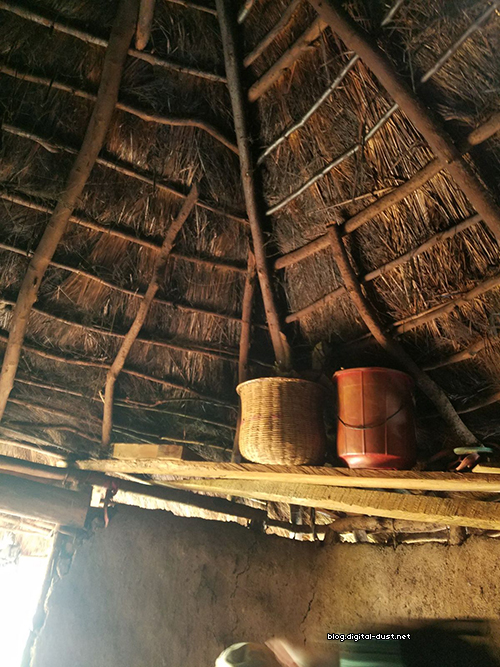 From Mumias on that same day, we traveled to Kisumu, and caught a flight back to Nairobi to spend our last night in Kenya before heading home.
It was an exhausting few days, traveling from site to site, and immersing myself in all things so grand, so personal, and so very difficult to express. I was so touched and so humbled to have seen what I've seen, but it was also very physically and mentally overwhelming.
On our last day before our flight, I was able to squeeze in some free time for some much-needed and chill tourist activities.
David Sheldrick elephant orphanage!
After the heaviness of the last few days, it's nice to see animals to end the trip. David Sheldrick orphanage for baby elephants!!! #nairobi pic.twitter.com/5U9r4DzKzE

— Mirabel (@chibi_m) June 8, 2017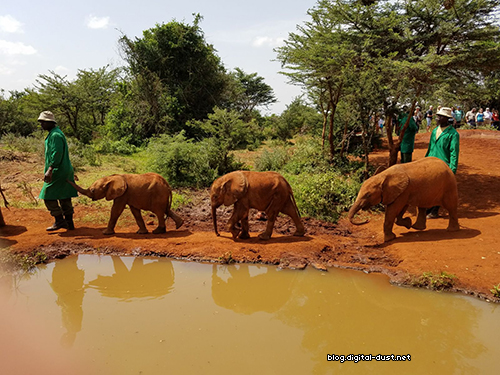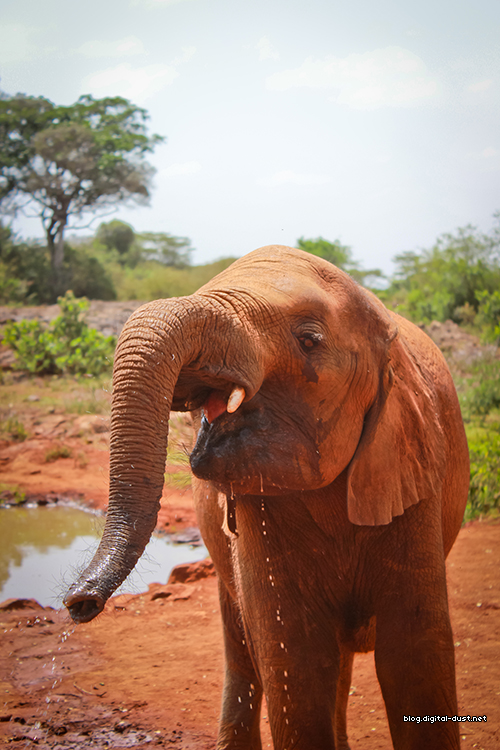 Feeding giraffes!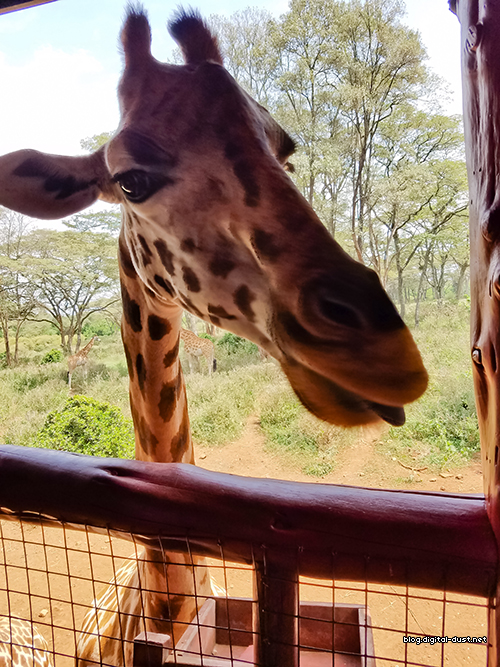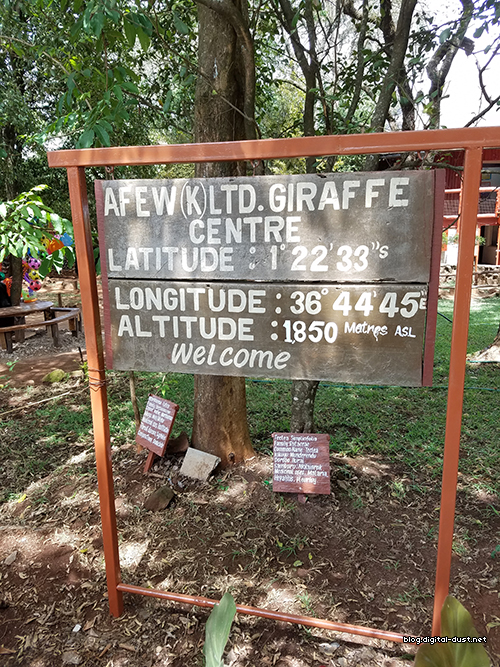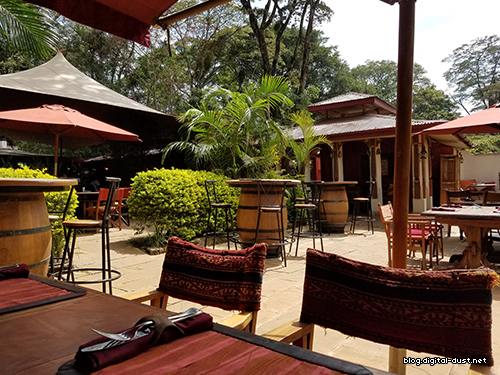 I'm grateful that I got to see and experience a range of things from Kenya – the city, the countryside, the ugly, the beautiful, rural villages, remote sites, crowded slums, somber hospitals, cute animals…
Reflecting on the trip, I realized that I wasn't completely surprised by some of the things I saw, so maybe I would give myself a pat on the back for handling certain first-time experiences well. I think I should feel proud of how I handled meeting different people, aiming for professionalism, and remembering my place as a foreigner from the US, in a space and culture that was not my own. But it didn't make the trip any less difficult, or less emotional, or less impactful. Some nights on the trip, I cried. And these moments came from a place that felt new and heavy, that I'm still reflecting on and learning how to navigate today. I think it's important that I carry these moments for the rest of my life.
Anyway, despite all the rough times that happen around the world every day, I'm extremely grateful that I have the privilege of being in a place where I see great work being done to help others worldwide. But wow, what an eye-opener. I think I didn't too too badly for my first time out of my comfy place in the US. Now I'm feeling a little more confident, and a whole lot more wanderlusty and eager to keep seeing the rest of the world!
Surprisingly, which I think was impressive, I didn't get sick on the trip. Yay for not catching malaria from mosquitoes, and remembering to take my Pepto Bismol! At least, I didn't get sick until I rode on the crazy-ass Super Shuttle from SFO on the way back home. Nononono. Dude was driving like we were still in the crowded streets of Kenya, but we were on the CA-280 being thrown around in the van like rag dolls in the van at like 80mph. At this point after a 20+ hour trip to the US, all I wanted to do is be home and not feel like puking. worst car ride of my life. almost threw up. never again super shuttle 0/10.
July 9, 2017 - 2:45 am |

Comments