2016 is coming to a close on my side of the world! It's been a strange year in social media/politics/pop culture. But on a personal level, it's been one of the most positive years I've had.
Getting a little personal – 2015 was an incredibly difficult year for me. A toxic job & work environment, a sudden move after losing a home of 15 years, dealing with the fall out of a previous relationship that refused to end, car dealership complexity and greediness- for that time, all of these things caused me a new level of anxiety and depression that I've never felt before.
But it was the start of a lot of great new things and transitions too. Immersed myself in dance despite the chaos, blossomed through a new, wonderful and healthy relationship, traveled with friends more than I ever did before, resolved car dealership greediness, and finally broke out of a bad place and into a new one before Christmas.
Then, 2016 happened. It's been a rough time in the media. But it was a great time for personal blossoming, and I'm super grateful for all the memories and opportunities I've been given. I want to recognize a few wins and memories this year!
Got my first custom-made latin dance dress
Performed open routines in competition for the first time

My 1st annual Silicon Valley Comic Con

My 1st NTC – Nonprofit Technology Conference

My 9th year attending FanimeCon and my 6th year staffing!
Danced a Metal Gear Solid routine for said anime convention ball
Utada Hikaru's new album
Frank Ocean's new album
The Weeknd's new album
Bruno Mars' new album
Pokemon Sun/Moon
Having someone special to play Pokemon with

Final Fantasy XV
Rogue One
Captain America: CIVIL WAR NUFF SAID

Doctor Strange came out on my birthday
Movies in general- watched 23 of them in theaters (the most I've ever seen in theaters in a year! Thanks to bf for loving movies so much!)
Cardcaptor Sakura anime announced
Ballroom e Youkoso anime announced
Reunited with my childhood summer vacation family in SoCal for the first time in 14 years

Met my favorite VA, Steven Blum, for the first time

Saw my favorite childhood boyband, Backstreet Boys, live for the first time
Celebrated the 1 year anniversary of the best job ever
Cheers to nostalgia of old times past, the exciting and ever-changing present, and to a great new year full of more memories in 2017!
December 31, 2016 - 11:30 am |

Comments
Autumn is my favorite time of year! It's been a good past month to attend a lot of events and enjoy the transition into fall.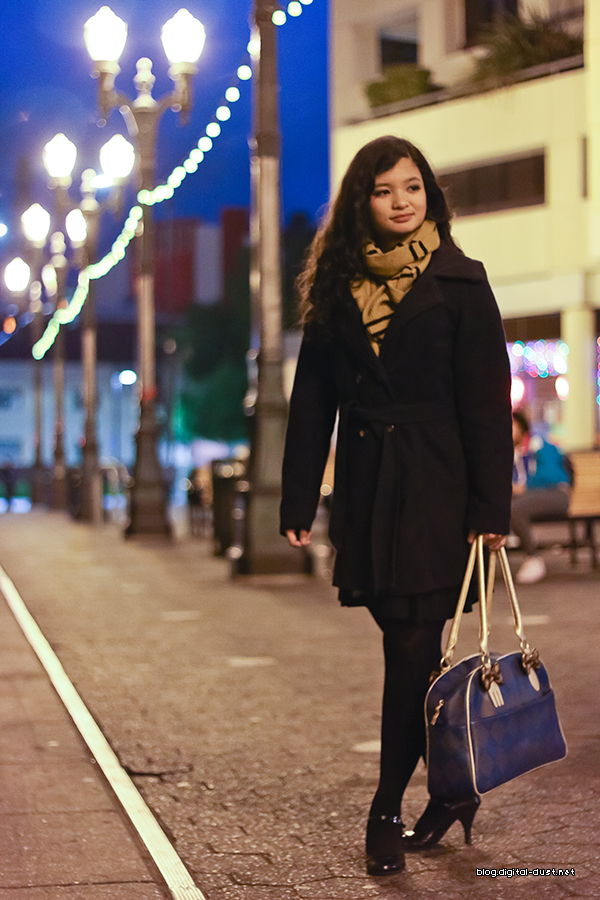 We went to San Francisco a few weeks ago to watch the Blue Angels during fleet week. I wanted to visit a place I've been eyeing for a while (La Marais Bakery), because I heard about their delicious french desserts – I tried a nutella creampuff and it was amazing…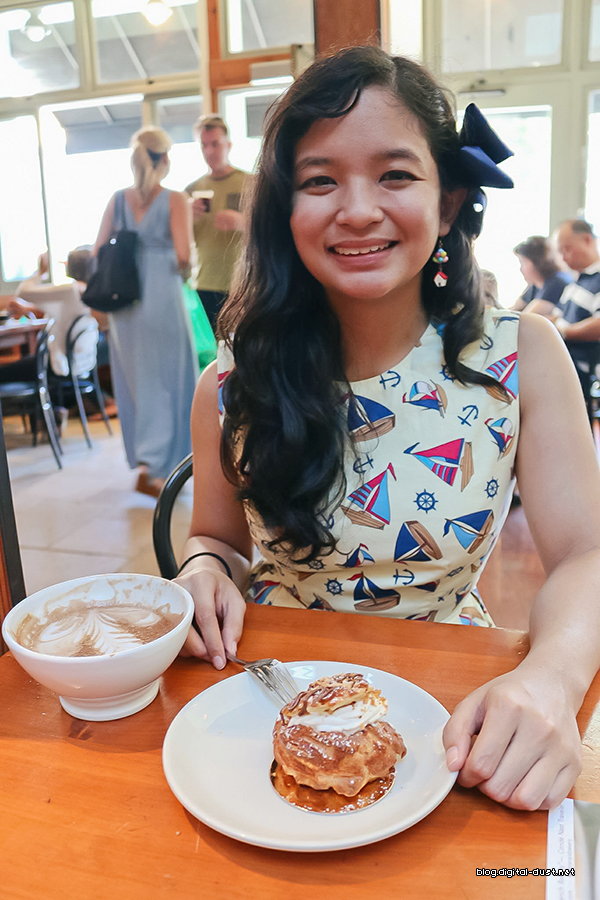 Wearing a handmade dress to match SF!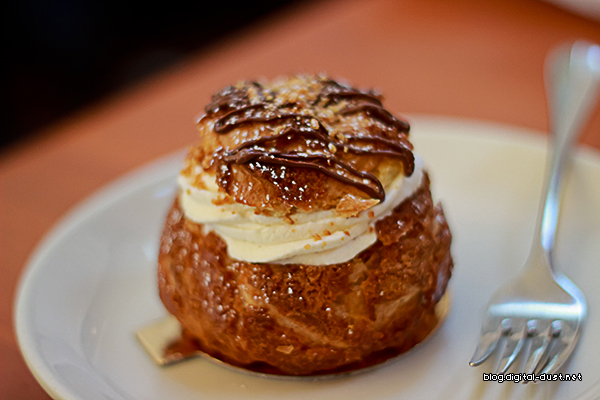 We went to Berkeley this past weekend to attend and photograph a beginner ballroom dancesport event. It was a lot of fun to see newcomers enjoying themselves. We got to dance just a little bit, too.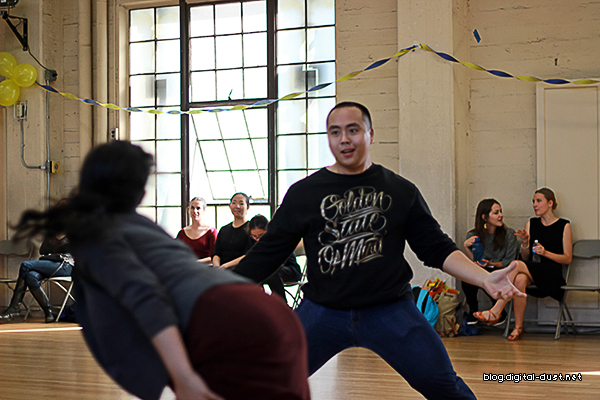 While in downtown, we checked out this dessert place for delicious taiyaki with black sesame ice cream… it was pretty delicious.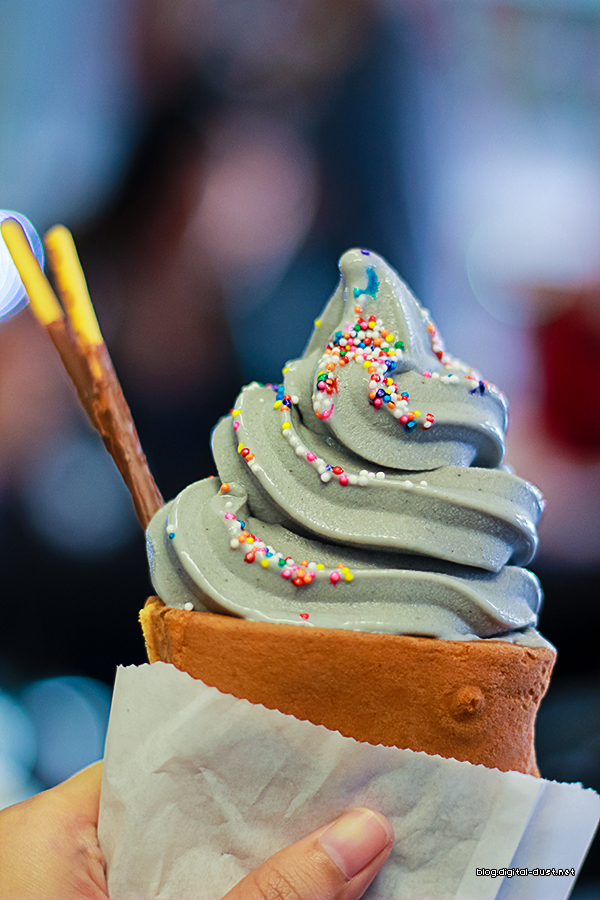 Later that night, we attended SJSU School of Music and Dance's first annual Kaleidoscope event! My cousin performed as a pianist for one of the acts. Overall, it was an ah-may-zing show!
–
So, I've been having a lot of fun lately- attending shows, trying out all the food, attending new/familiar events, keeping up my physical health, dancing, staying in touch with good people and colleagues, being in a great career, seeing new sights in familiar places in the Bay Area. I've even recollected some materials to bring back sewing and crafts into my time again. The past year has been really good to me, and I'm really grateful for where I am now. Because one year ago, that was certainly not the case.
Autumn is really important time of year to me. It's been almost a year since I underwent a major change, closing a new chapter and starting a new one.
In the past year, I've discovered how fulfilled I felt working in the tech sector of the nonprofit world and contributing towards an international cause. For the first time, I feel like I've finally arrived at a working environment and mission that's right for me. An article on Medium.com that recently went viral dredged up some sudden memories from last year, and I've been reflecting a lot on that experience lately. Too  much of the article hit home and were eerily similar to what I experienced and observed. A friend told me a while ago that I was basically coping with post-trauma. I'll be finally ready to share that story soon.
At the same time, I've been inspired by positive friends, family, colleagues, podcasts, and media to try some projects and have a little bit of fun, with a little bit of challenge and and a little bit of vulnerability. Not sure how things will go, but figured I might try this!
Inspired by a few things and itching to do more things outside of work and dance, I'm excited and nervous to share:
1. An experimental podcast project, featuring friends and colleagues in the arts/tech/creative industries
2. A writeup about my transition from startups to nonprofits
I've been listening to a lot of excellent podcasts lately, in genres ranging from comics to coding to fiction. After mulling it over and planning it out through September with ideas, I decided to try it out as an experiment, and have asked a few initial people about it. I have a list of people in mind, and have already asked a few. Microphone and the rest of the equipment is basically ready to go- it's just taking the first step that's the hardest! I hope to be a better speaker and a better listener through this journey. More details to come later!
October 24, 2016 - 5:48 pm |

Comments
Inspired by a podcast from a developer who open-sourced weekly goals for herself and her projects, I wanted to start up a weekly review series on my blog! There's a lot of stuff I'm hoping to finish and release by the end of summer, and I'm hoping maybe sharing some of these goals consistently will help keep the inspiration and motivation going.
Goals:
Project digital-dust.net: Browser prototyping
Project digital-dust.net: Color scheme/fonts
Blog post: "Pace Gallery"
Dance focus: Samba and Jive technique
Dance focus: Conditioning, trying not to die
Next week's theme: finishing digital-dust.net & preparing for dance competition
Goals:
Project digital-dust.net: Finish design/images
Project digital-dust.net: Finish uploading content
Project digital-dust.net: Launch!
Blog post: "sketches and screenshots"
Start new project: Project Bear!
Start new project: Project blog redesign!
Dance focus: Refining Samba and Jive routines
This week's links:
Great, that felt productive! Tomorrow I'm going to Six Flags. Yay!

July 15, 2016 - 6:20 pm |

Comments
2016 so far has been a challenging and exciting journey through the world of dance! It started off in January with new routines, new costumes, and new difficulty levels, and since then, things have been active and going strong!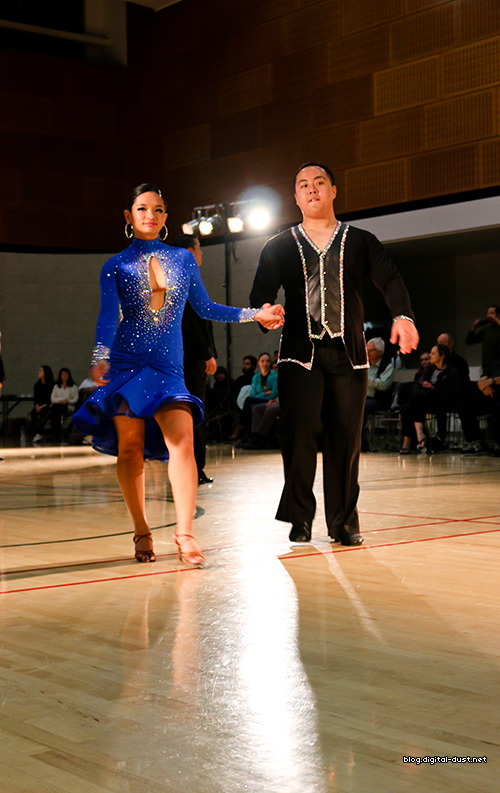 My partner and I have come a long way since we both started dancing and competing together, but we still have so much more to improve on! Dancesport sometimes become tough on the mind, body and emotions, and the pressure to improve in ability and ranking feels high every time. The atmosphere, politics and culture surrounding the competitive ballroom environment sometimes become challenging. Doing my best to enjoy each lesson, practice, and event while reflecting on things that can be improved each time. It's a work in progress.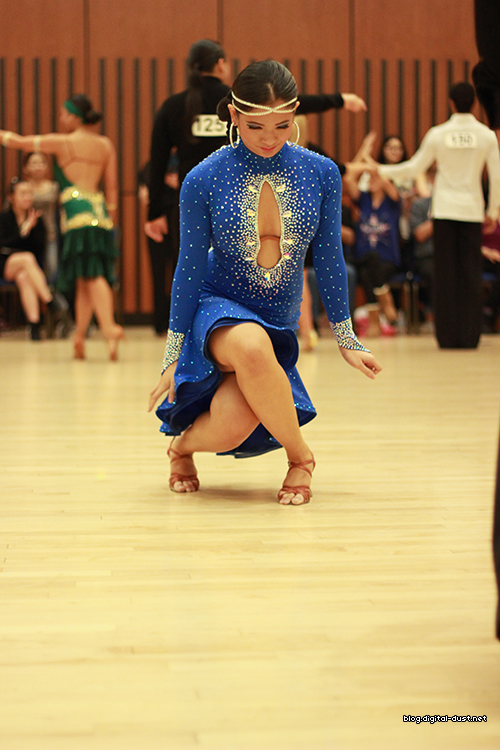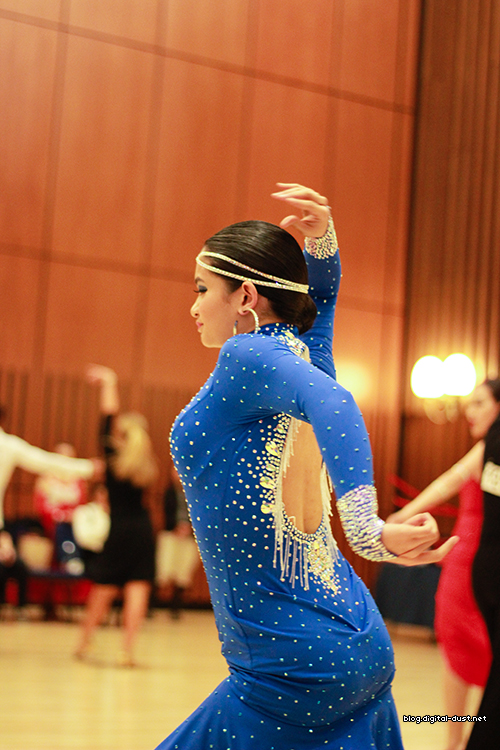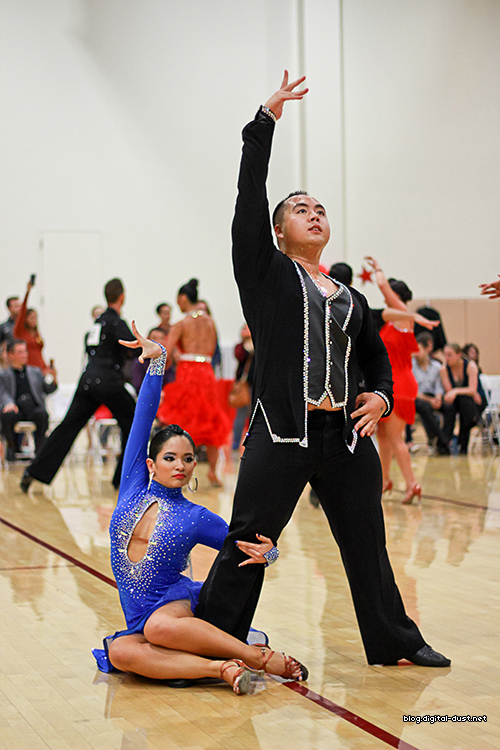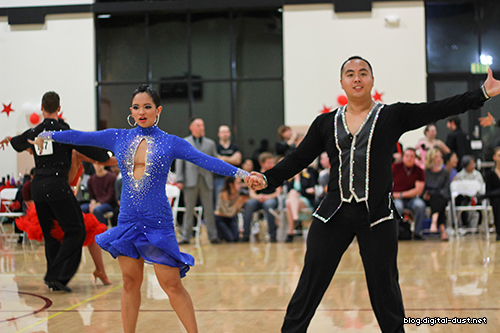 This year, we had another opportunity to work and perform at FanimeCon's Black & White Ball for Memorial Day weekend. It was such an incredibly fun and refreshing social event that helped ground and reset my thoughts and feelings after the spring season full of competitive events, and reminded me of all the other aspects of dance that I enjoyed. It's a great feeling bringing joy and entertainment to friends, attendees and watchers, hoping they will also catch the dance bug and be inspired to learn ballroom!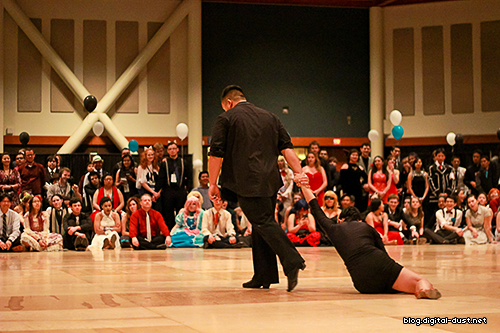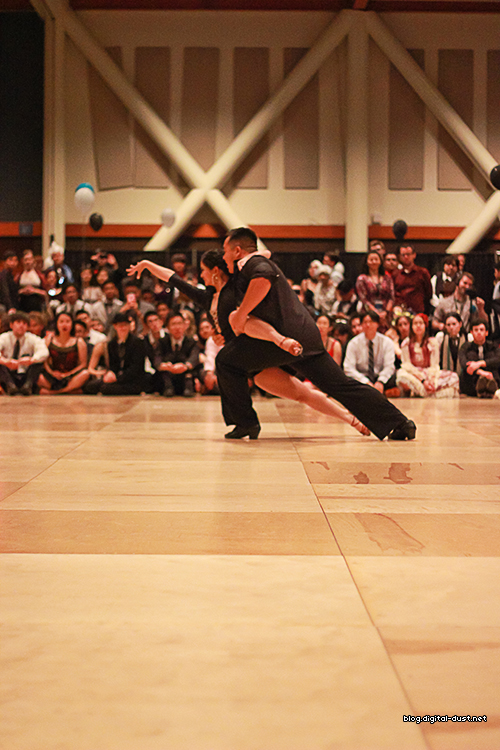 We are continuing to practice throughout the summer, and hope to be back on the competition floor in July for International Grand Ball! There are more goals for travel next year that we hope to reach as well. Other than that, I'll share videos and write up a longer post focused on the recent FanimeCon weekend soon! And outside of dance, there have been a lot of exciting work projects and photo gigs happening lately that I'm pretty excited to share. Stay tuned!
June 4, 2016 - 6:11 am |

Comments
The holidays are my FAVORITE time of year!! I've been rushing to get Christmas gifts done lately, packing for Disneyworld,  adjusting and transitioning between some major changes.
I had the opportunity the last couple of weeks to reconnect with past teachers, old colleagues, friends, and family. We conversed about career topics, adult life, about grounding myself in the present, learning from the past, and moving forward to a brighter future. 2015 was a tough year due to some personal situations, but things completely turned around and become awesome, thanks to so much support from loved ones and personal hard work. I'm so excited to start the next year in a new and better place, and am extremely grateful for all the learning opportunities and important people along the way!
It's about a month overdue, but I wanted to report and share an awesome event that happened a month ago: November 14th was SJSU Dancesport Team's 2nd Annual Spartan Invitational! Competitors from Berkeley, Stanford, and many other local schools and communities participated. The competition was very successful, very well run, and very fun!! Very proud of my collegiate dancesport team!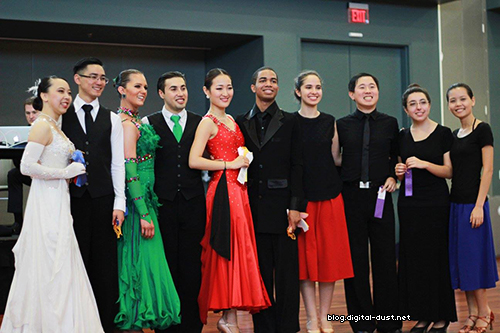 Our regal ballroom squad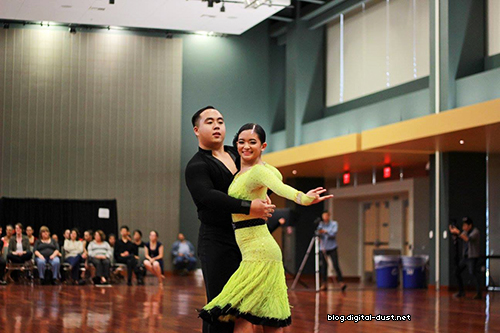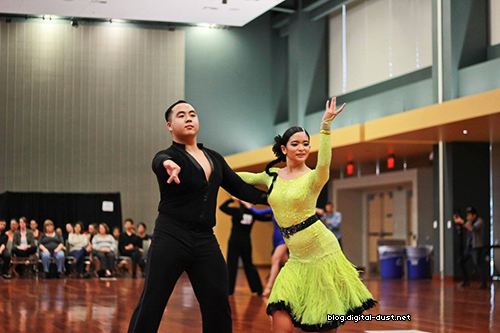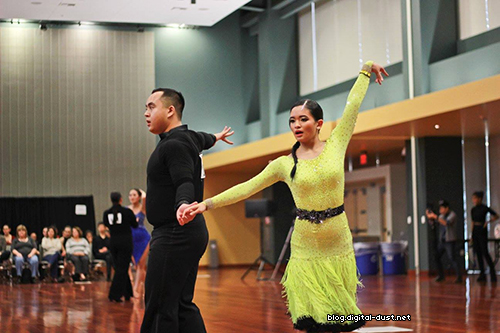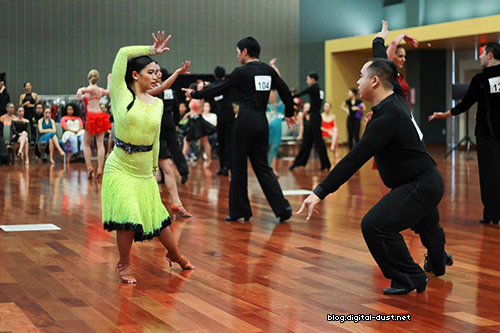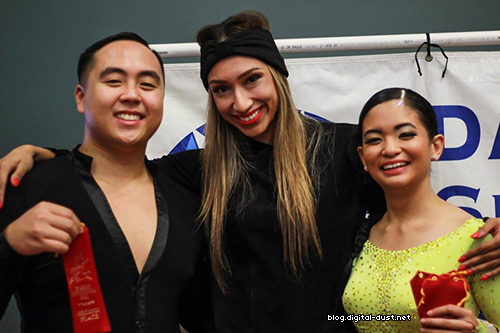 Our awesome coach who kicks our butt!!! Hair and makeup by her!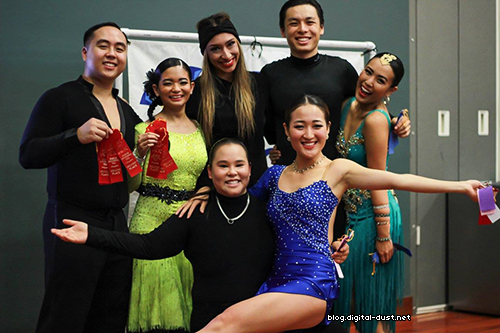 Our sparkly and fiesty latin squad
Samba round
My partner and I are excited to continue working hard with our coach, overhaul a few things, move up a level, and start off the new year with a bang. I'm hesitant to give away too many details, but I'll say… our new routines are challenging, but pretty exciting!
Anyway, I'm packing and getting ready to leave for our trip to Disneyworld this week (so excited, first time). I was inspired by a colleague to create a travel video, so expect a ton of media and updates later!
December 13, 2015 - 10:33 pm |

Comments