From July 14th through the 16th: I had the time of my life attending my very first D23 Expo!
SO and I like to go to Disneyland often, plus attend a lot of local conventions, so we consider ourselves decent nerd-fans and somewhat con-experienced. But D23 would be the largest event we've ever attended, and we wanted to do it right! Se did some preparations and research: watched videos, planned out our itinerary, wrote down panels, considered backups, and anticipated long lines. I bought my first Gold Membership in hopes of being able to use some of the line benefits. We got camping gear and Japanese snacks for potential overnighters outside.
I asked him, "are you willing to actually spend the night in line to attend this one panel the next day?" And he was like, "yes!" "ARE YOU SURE? Because I'm pretty darn crazy/nerdy and I totally understand if you don't have the patience for that." I picked a great guy!
I was so excited about the weekend, and a little anxious, because I'd be seeing a whole lot of Disney and Marvel things, and hoping for some neat moments and cool swag! As a huge Marvel fan, this was a pretty darn big deal!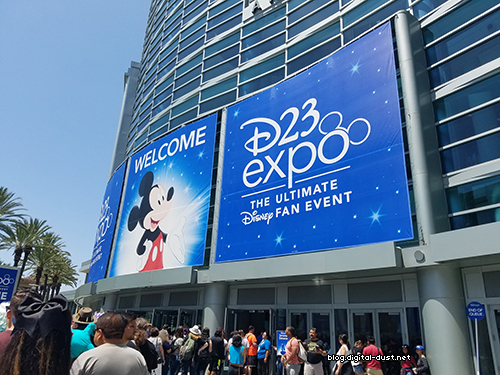 July 26, 2017 - 6:54 pm |

Comments
This is about over a month late, but I went on an 8-day vacation in December to Walt Disney World. It was my very my first time!! It was an amazing experience and just as magical + holiday themed as I hoped it would be… if not a little Disney-overwhelming! My two friends led and planned the entire details of the trip, all the way down to dining schedules, fast passes, and flight itinerary, while my boyfriend and I tagged along in awe of everything.
A lot of photos were taken, but I haven't had the time to properly size + upload them here. For now, here's a travel video I made of the trip; enjoy!
January 28, 2016 - 11:13 am |

Comments