2016 is coming to a close on my side of the world! It's been a strange year in social media/politics/pop culture. But on a personal level, it's been one of the most positive years I've had.
Getting a little personal – 2015 was an incredibly difficult year for me. A toxic job & work environment, a sudden move after losing a home of 15 years, dealing with the fall out of a previous relationship that refused to end, car dealership complexity and greediness- for that time, all of these things caused me a new level of anxiety and depression that I've never felt before.
But it was the start of a lot of great new things and transitions too. Immersed myself in dance despite the chaos, blossomed through a new, wonderful and healthy relationship, traveled with friends more than I ever did before, resolved car dealership greediness, and finally broke out of a bad place and into a new one before Christmas.
Then, 2016 happened. It's been a rough time in the media. But it was a great time for personal blossoming, and I'm super grateful for all the memories and opportunities I've been given. I want to recognize a few wins and memories this year!
Got my first custom-made latin dance dress
Performed open routines in competition for the first time

My 1st annual Silicon Valley Comic Con

My 1st NTC – Nonprofit Technology Conference

My 9th year attending FanimeCon and my 6th year staffing!
Danced a Metal Gear Solid routine for said anime convention ball
Utada Hikaru's new album
Frank Ocean's new album
The Weeknd's new album
Bruno Mars' new album
Pokemon Sun/Moon
Having someone special to play Pokemon with

Final Fantasy XV
Rogue One
Captain America: CIVIL WAR NUFF SAID

Doctor Strange came out on my birthday
Movies in general- watched 23 of them in theaters (the most I've ever seen in theaters in a year! Thanks to bf for loving movies so much!)
Cardcaptor Sakura anime announced
Ballroom e Youkoso anime announced
Reunited with my childhood summer vacation family in SoCal for the first time in 14 years

Met my favorite VA, Steven Blum, for the first time

Saw my favorite childhood boyband, Backstreet Boys, live for the first time
Celebrated the 1 year anniversary of the best job ever
Cheers to nostalgia of old times past, the exciting and ever-changing present, and to a great new year full of more memories in 2017!
December 31, 2016 - 11:30 am |

Comments
I'm a little late to the party, but I finally finished Life is Strange not too long ago. I'm a sucker for nostalgia and feels and choices and all that, and I've mentioned before that narrative/story driven games were my favorite ones. So, the game hit me pretty hard in all the right places, and I enjoyed thinking about how it made me felt and how I related to it in my own past. How would I change my own past, if at all? If I had any sort of time traveling power, I think I'd be too afraid to use it. I'd be too afraid to lose whatever present I have now, that I worked hard to gain, despite being given the choice to make things "better." And yet, I would enjoy revisiting old times again and again, just to feel again how I felt back then. Because I do that even now- searching through old diaries, old photos, old music, time traveling in my own way. Too often for maybe the regular amount for someone my age, like a bad habit.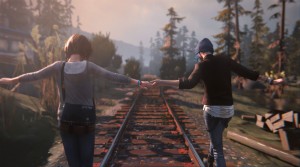 Funny enough while I was playing through and finishing up the game, I had a series of strange and coincidental occurrences happen in the last week.
I somehow randomly found my old internet chat/RP group from way back when I was a freshman in high school (lol, like 10 years ago?) and did some internet sleuthing. I found them and got connected again, to see how things were. I was welcomed back in the group and scrolled through the mindless chatter and clever jokes- like nothing had changed. I got a teeny bit emotional and amused at how much they remembered of high-school, internet-persona me.
I suddenly ran into someone from years past while walking down the street toward downtown. A stranger from a time once past and a different world now, an 18 year-old me coming of age. I was on my iPod, earbuds in, when it happened and this frikken song from Life is Strange was playing too clearly and too fittingly (seriously wow wth)- I wish I made that up, but it happened. I was unsure how to handle it. And a little annoyed at how surreal of a moment it was.
Facebook keeps doing this thing where it brings up past photos of my dancing from 4, 5, 6 years ago and asks me if I want to share these old memories, again and again. Every time I see a photo, I think about it all over again. How things have changed for me, as a dancer and a person!!
A neighborhood wandering cat that my dad fed consistently passed away yesterday. It looked like got hit in the middle of the street in front of my house. I had just discovered it on my way walking home, and it looked fresh. I think I was the first to see it. We're pretty sad about it. What kind of an omen is THAT?
From the Dictionary of Obscure Sorrows, a new word I randomly came across on the web the other day, that resonated a little more than I expected:
sonder
n. the realization that each random passerby is living a life as vivid and complex as your own—populated with their own ambitions, friends, routines, worries and inherited craziness—an epic story that continues invisibly around you like an anthill sprawling deep underground, with elaborate passageways to thousands of other lives that you'll never know existed, in which you might appear only once, as an extra sipping coffee in the background, as a blur of traffic passing on the highway, as a lighted window at dusk.
Just a few poignant moments that come in waves, that choose to come in spectacular phases in life, that probably mean nothing but mean so much at the same time, as the way life usually does. Anyway… I really enjoyed Life is Strange, and am looking to be inspired by games similar to it! Other titles off the top of my head that I enjoyed in a similar vein: The Stanley Parable, Bioshock Infinite, The Beginner's Guide, To the Moon. I've heard of: Oxenfree (though I'm not good with horror), Firewatch, Heavy Rain. Other recommendations?
Also, did a ton of dancing and competing lately. It's been great. Fun photos and thoughts on those to come!
March 7, 2016 - 3:56 pm |

Comments
A co-worker has been inspiring (bugging) me to blog more frequently for personal development. I know I post often formal things about projects, art, photos and tech stuff, but I'd like to share something that's also more personal and a very big part of my life.
And because it's National Dance Day, here it is: dancesport!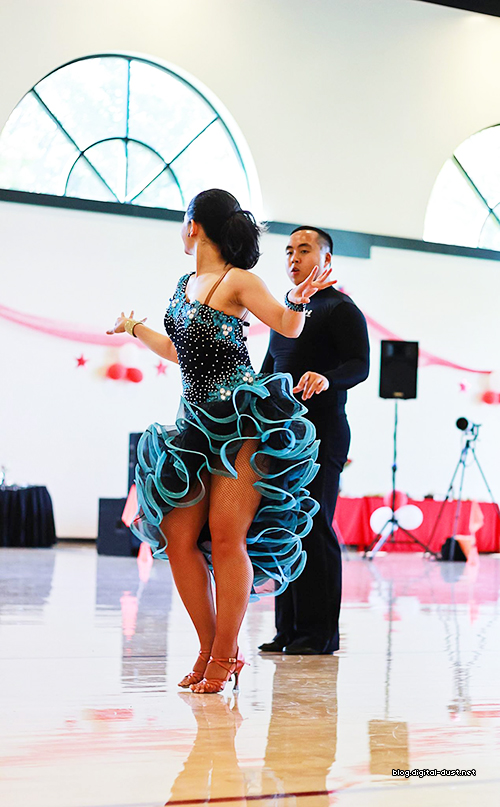 I share tidbits from time to time, but I haven't emphasized yet how important, difficult, and rewarding it is for my personal, physical, and mental development. Outside of the very sedentary and tech-related work I do in my professional life, dancesport is a significant escape and mental balance for me.
I've been dancing for almost 6 years, taking classes in college, participating on the college ballroom team with friends, and entering in competitions casually here and there. As an initially shy, quiet, and socially awkward girl (homeschooling history tends to do that!), dance did wonders for my social development, self-confidence, and overall wellness.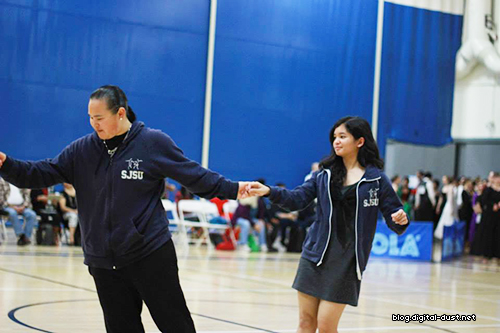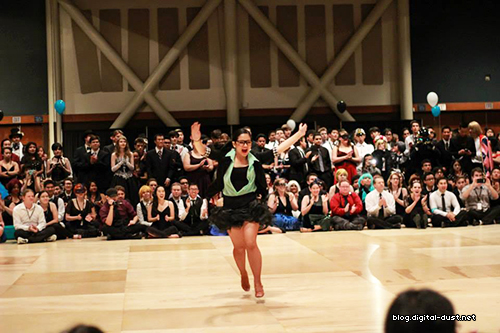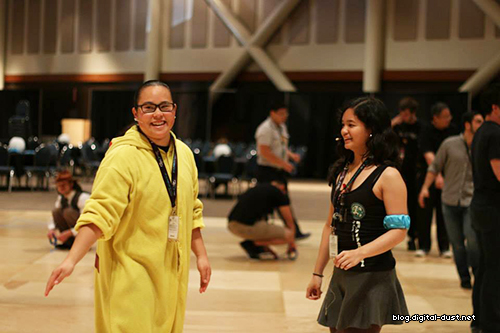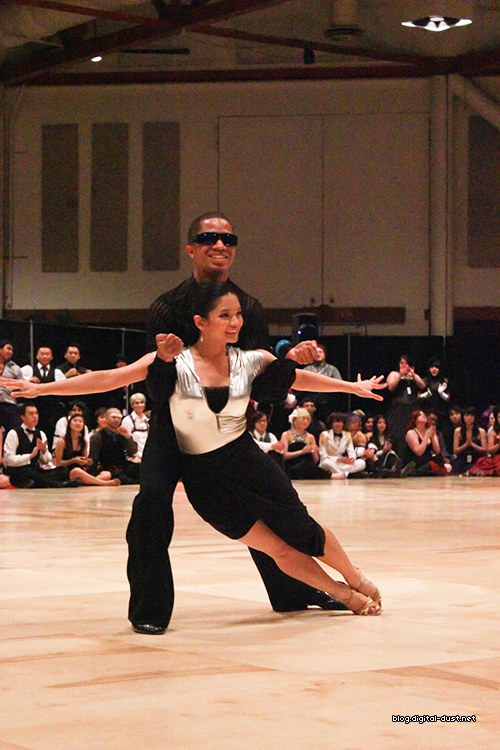 But it wasn't until recently that I was able to have the money, dedication, time and commitment to taking private lessons and progressing on a more competitive level. I realized more and more each practice how little I knew, how skilled I have yet to be, and how much harder I had to work. It suddenly became very serious, but so very rewarding!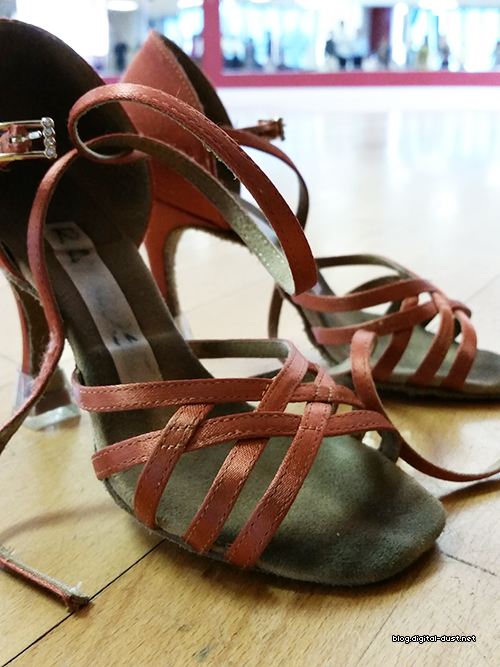 Breaking into these was a several month lesson in itself
Dancesport, in short, is competitive ballroom/latin partner dancing (as opposed to social dancing). Many categories, levels, rules, exist in the system. Many don't often think of it as a sport, or even very athletic… but it's extremely physically and mentally demanding, and probably one of the most difficult things I've ever trained my body to do.
What makes it different and interesting is, unlike hip-hop (fun stuff!), ballet (so difficult, so beautiful…), or many other dances, ballroom dance requires another person to be synchronized with you on all sorts of levels.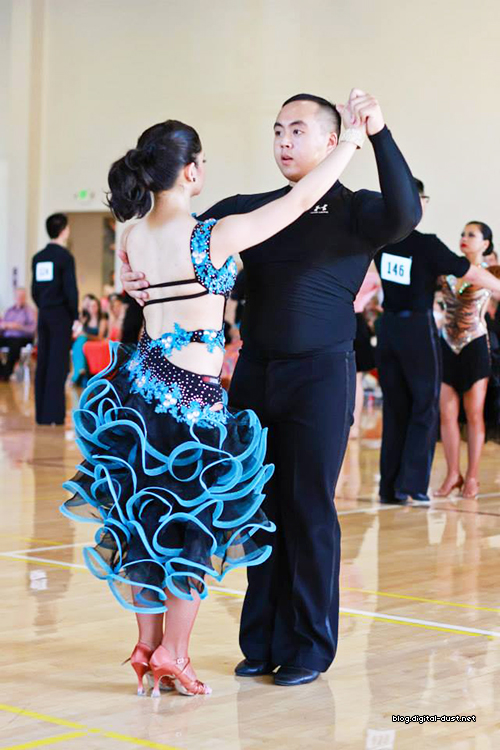 Getting to wear ridiculous dresses is a huge benefit of dancesport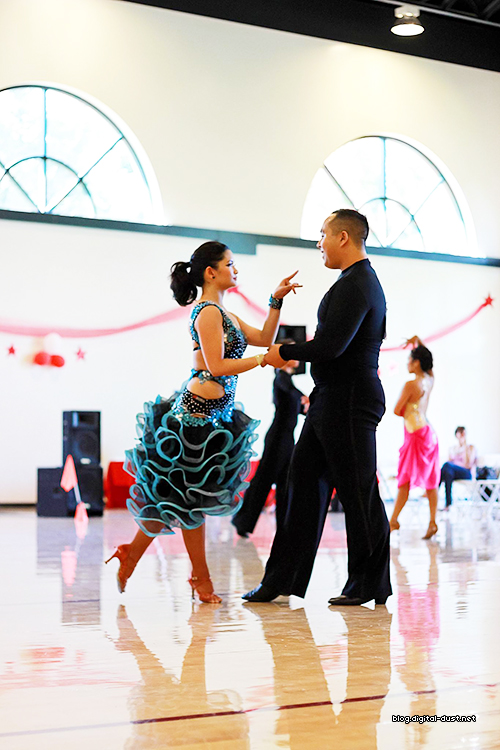 I've had very good partners in the past, and currently many friends on my team that I dance with for fun, and enter into events or perform in shows with casually. But I partnered with my current competitive and #1 priority back in November, and my dance life has expanded with a lot more potential ever since.
We started taking private lessons with our coach just a few months ago, and she's been really kicking our butt and pushing our limits as we train and grow.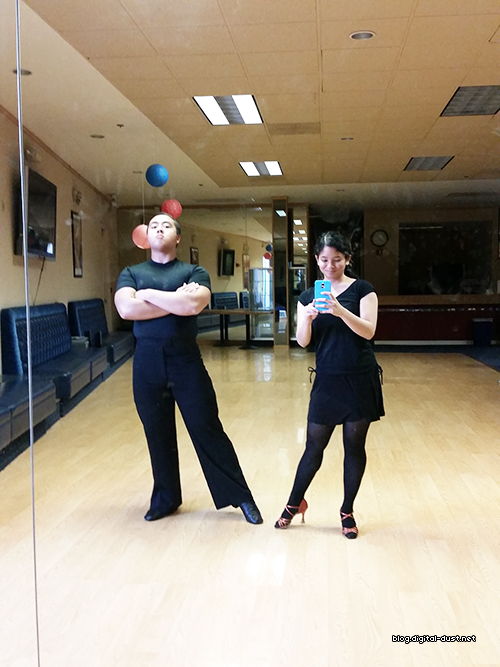 Looking relatively clean and calm before we got our heads stuffed, our butts kicked and our clothes sweaty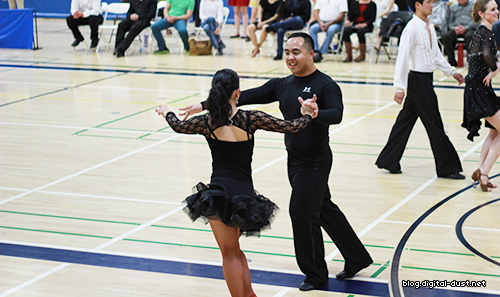 UC Berkeley, 2015
I won't post many details on our day-to-day routines and experiences just yet, but will consider it for future posts. We are still very actively learning and training, and will be joining many social and competitive events in the near future. I'll keep updating with some fun videos and photos along the way!
Wanted to share these brief experiences in honor of National Dance Day, and encourage participation in trying out a dance class or two 🙂 who knows if you'll like it!
July 25, 2015 - 5:25 pm |

2 Comments
The last half of 2014 through the start of 2015 brought a lot of big changes as I navigated my identity in the Bay Area: a young female in the tech industry, a recently graduated digital art student, a start-up company worker, teacher, developer, hobbyist, artist… Being part of the working adult tech culture taught me a lot and built a lot of character, but I'm still hovering between being a practical worker in the Silicon Valley and being a creative independent artist. I feel it will be a lasting process- things in life change every moment!
I've been involved in a lot of photo and video related projects with friends and colleagues lately, and I'm excited to improve on my craftsmanship and share more work. My interest for creative web design and development, my original high-school hobby, is being sparked again- but I'm really behind on all the latest languages and technologies, so I have a lot of learning and hard work to catch up on.
I hope to continue working and presenting more of my projects!
April 23, 2015 - 11:39 am |

Comments
I keep telling myself to write and post some things every now and then, but I always keep it on the backburner! There are so many awesome projects I want to finish up and am really excited to show…
–
This summer was really eventful, and kind of life-changing. Well, I think everyday brings some life-changing moment, but the past few months after graduation have been an especially intense experience and reflection on my post-grad life. I enjoyed every second of it.
I had the amazing opportunity to teach at a summer innovation camp. I have a ridiculous amount of stories, emotions, moments, and challenges that I could go on and on about forever… but all I can say it was one of the funnest, most incredible life-changing experiences I've ever had (just a little under Learning How to Dance)! I feel that I came out of the summer maybe, slightly, partly, totally, a different person. Picked up a whole set of techniques and bag of tricks to use in my dance classes as well. I'm still learning everyday, but I feel really confident and happy getting to teach the things I really enjoy and care about.
Some photos taken a bit before the spring semester ended:
He has this thing where he's extremely photogenic and enjoys dressing really well on any outing we have, and it totally inspires me to step up my photography/fashion game as well, heh.
Often throughout the summer, I've been using the time I suddenly acquired to keep busy and indulge in personal moments. This includes going to my favorite coffee shop, doing a whole lot of reading (been catching up on my favorite series, and it's been so long!!), a whole lot of running, drawing, writing, movie-watching, comic-booking, resume-ing…
I wish I could have added "a whole lot of blogging" to that list.
Fall is coming really soon. I've been kicking myself into gear in all the things I want to do and be, now that I have a lot more time and responsibility to do so! More updates and things to come soon!