I've had a busy start to spring!! It took me a while to put this together, and it's a bit of a late post- one month ago, I traveled to Washington D.C. to attend a conference: the 2017 Nonprofit Technology Conference! There was a lot of learning and fun times, and I got to visit and experience Washington, D.C. for the first time. Here's a report of my trip!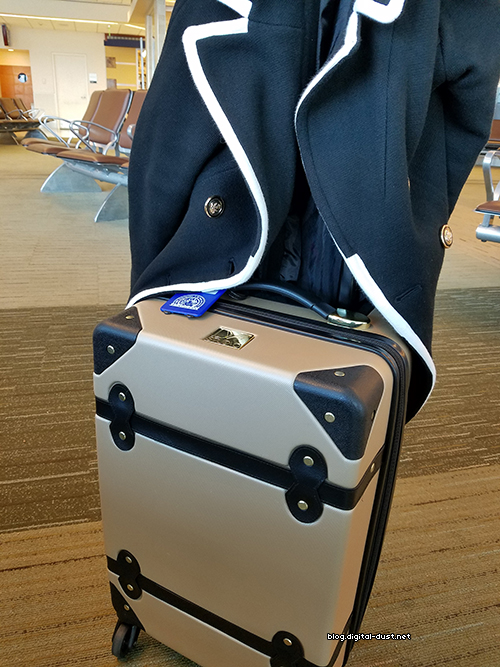 I got to bring my Nintendo Switch on the plane and get some Legend of Zelda time… just like in the commercials. Several people noticed it, including a flight attendant, and were super curious! I was pretty surprised, but I had some good conversations with people about it!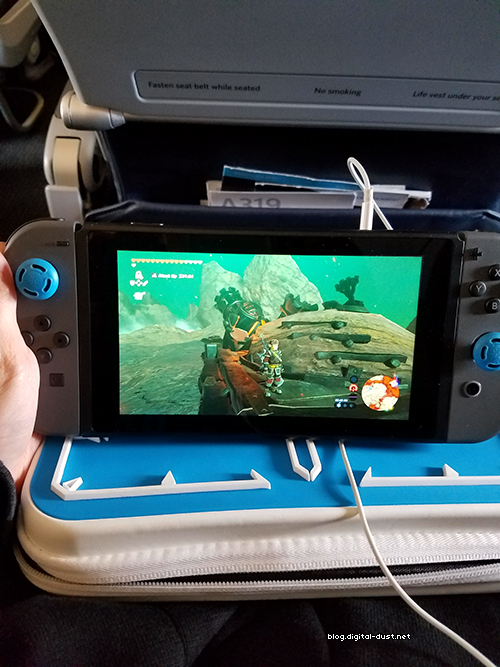 My first sunrise in DC: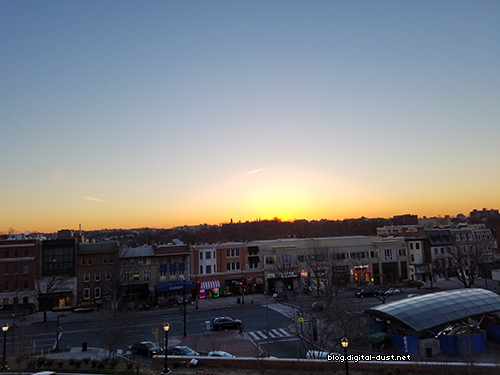 The conference itself was fun, informative, and great for nerdy, passionate people to support each other in a collaborative environment. I brought a lot of good notes and takeaways back home to my work.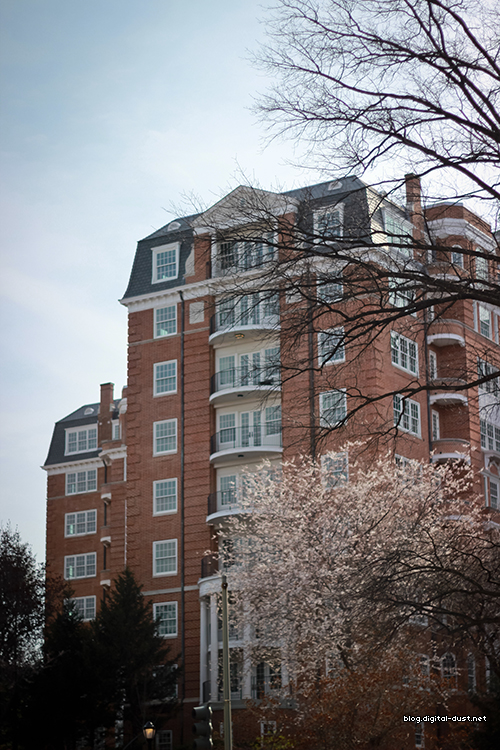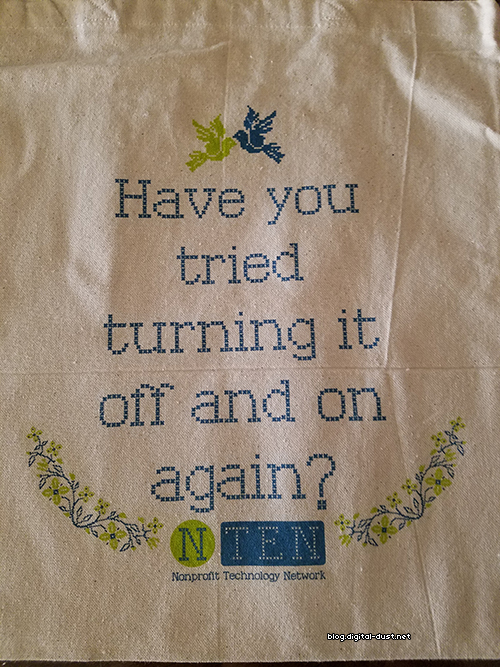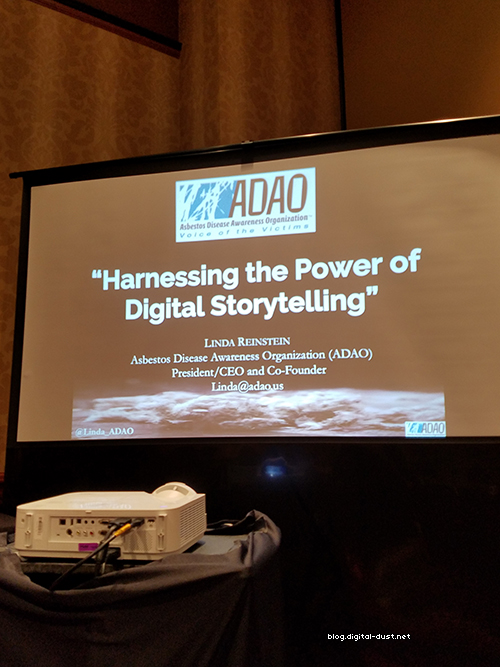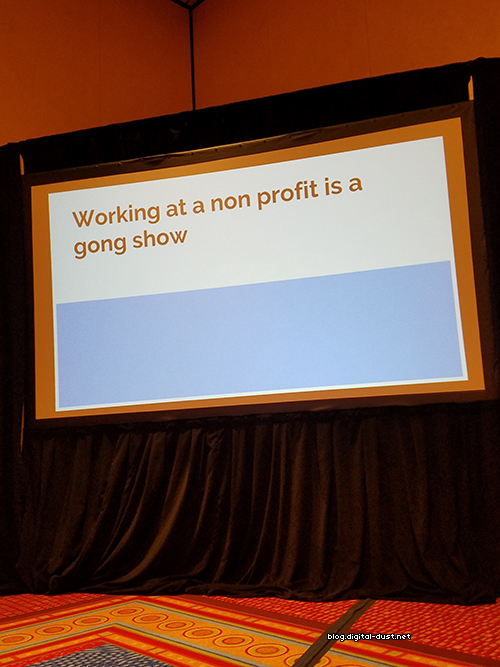 I got the chance to visit the Smithsonian National Zoo (free!). Unfortunately, many of the animal exhibits were closed, probably due to the colder weather.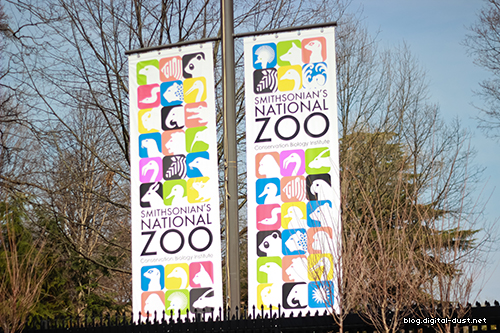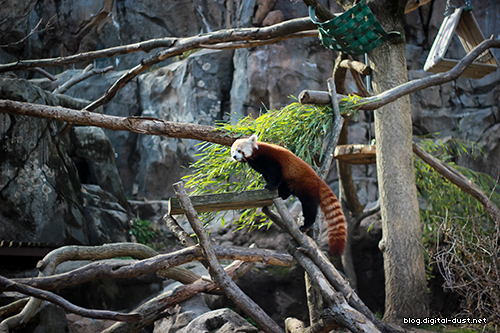 Earlier at the conference during one of the lunch sessions, I asked tablemates for recommendations on desserts and/or cafe recommendations (because finding dessert places in every city is my #1 goal in life)- and one lady said, "You need to go to Un Je Ne Sais Quoi!"
And I was like okay coo I love French places, where is that and how do I get there?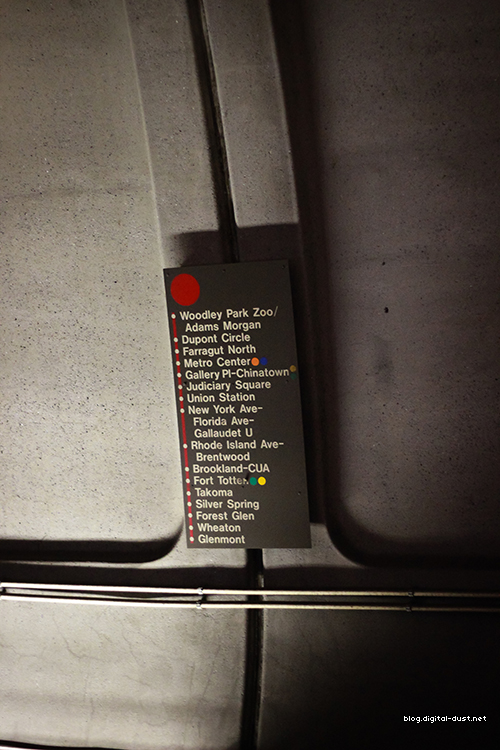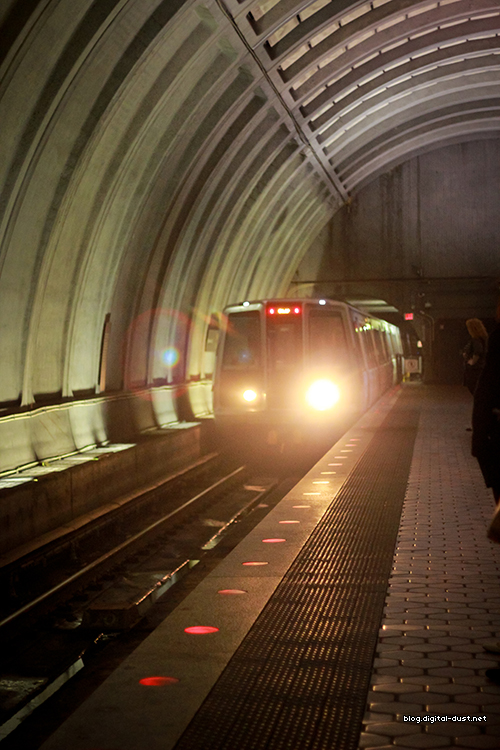 The Metro in DC is the cleaner, nicer, more crowded version of BART here in California. 100x better and more enjoyable to ride than our Bay Area transportation.
I made my first stop to Metro station in downtown-ish DC somewhere near the National Mall-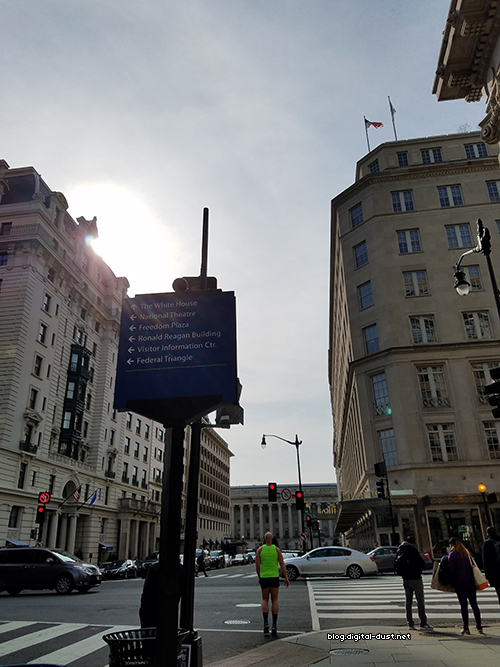 Being the excited tourist I was, I walked and wandered around a lot.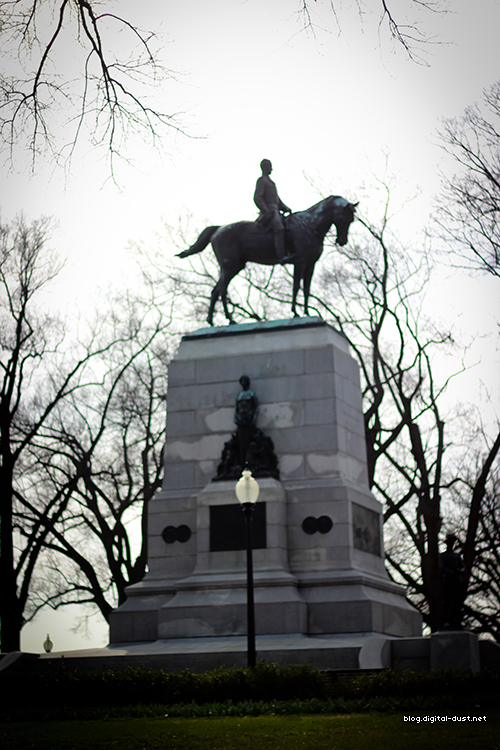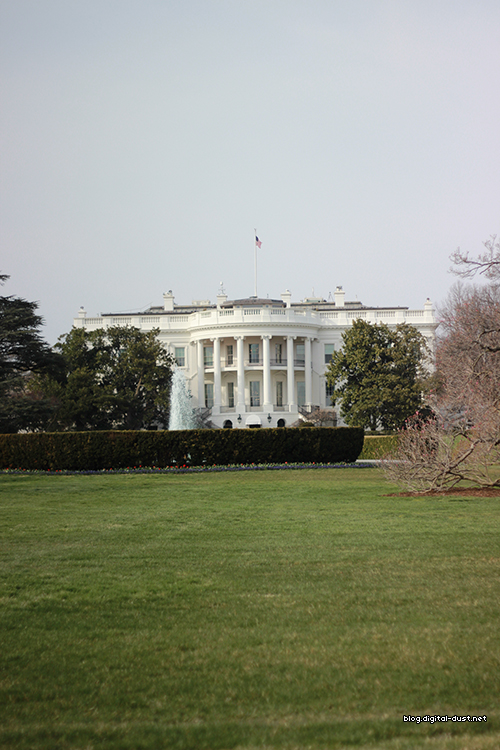 White House!
More wandering around led me to a field of cherry blossom trees that hadn't fully bloomed yet, in front of the Washington Monument-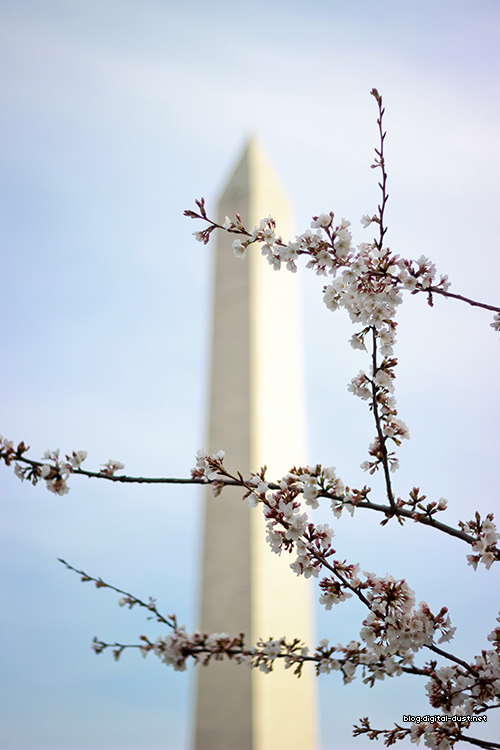 So with all that walking around, it was time for me to find this French cafe, which would mean another hop on the metro to another part of the city. I ended up in Dupont Circle, one of my favorite spots: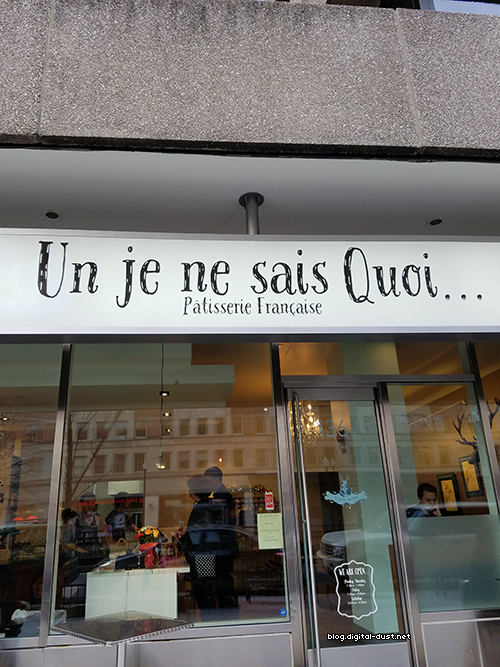 At Un Je Ne Sais Quois, I ate the creampuff first and tried a cup of their mocha, and OH. MY. GOD. If that wasn't the most delicious creampuff and cup of mocha I've ever had. I'm ruined forever. Because I can definitely taste the difference compared every other creampuff + mocha I've eaten. And I've eaten a lot of creampuffs and drank a lot of mochas. It's one of my favorite pastimes.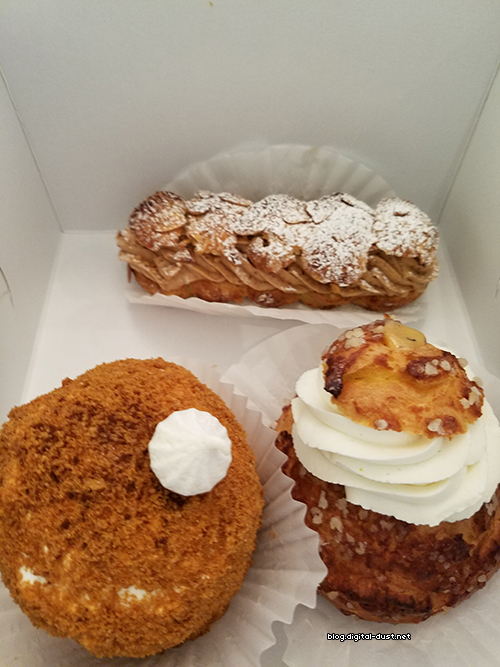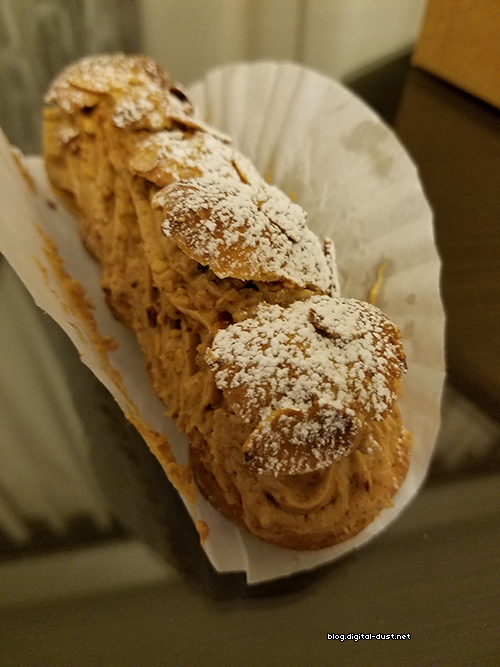 I brought back more goodies to the hotel, one of them being the most delicious thing in the world, the MERVEILLEUX. Am pretty disappointed I can't find another one of these anywhere near me…
There was a cute little French-inspired boutique called Lou Lou's, which had a lot of goodies – picked up some souvenirs for me and my family here. I really liked shopping here.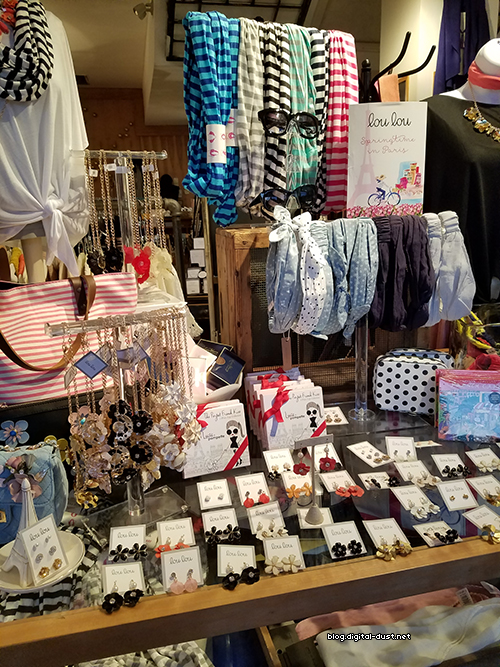 I sat on a bench in front of the fountain as the sun was setting, watching salsa dancers and people going by, with the romantic sounds of aggressive rush hour traffic honking around me. I loved it!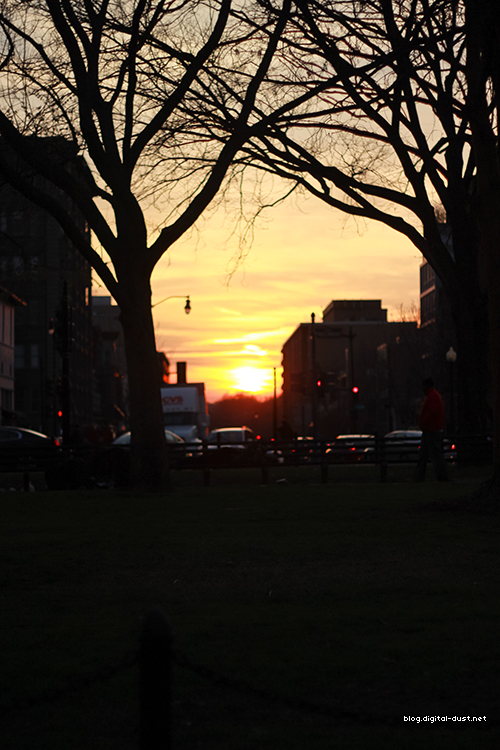 The rest of the trip and the conference was really enjoyable! Of course, I spent the return trip home on the plane playing more Zelda.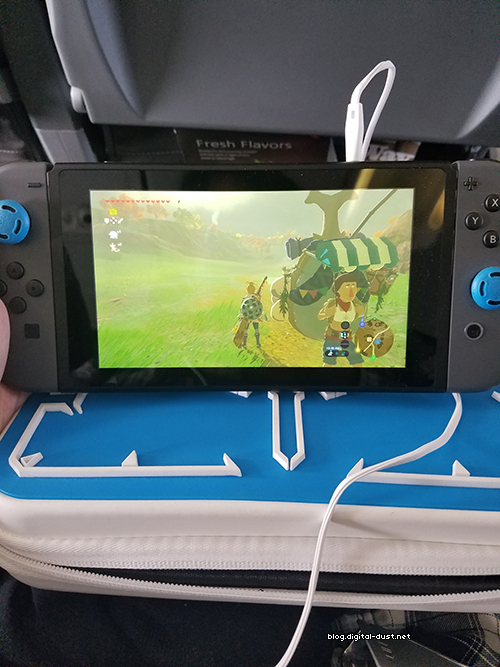 Was very grateful for the opportunity to come here and learn, as well as be a tourist. As a city girl from the west coast, I'd love to come back and take more time exploring the area, and the east coast in general. Of course, having friends, family, and an SO can be great travel buddies, but seeing new city sights solo is really a special experience that I was long overdue for.
April 28, 2017 - 4:25 pm |

Comments
Back in mid-March, I spent a lot of time at the San Jose Convention Center downtown for two awesomely-nerdy events: the first annual Silicon Valley Comic Con, and the 2016 Nonprofit Technology Conference right after! I loved both of these events in different ways, and I wanted to write about and share these experiences here (photos from DSLR + smartphone, heads-up for varying quality)!
We spent only 1 day at SVCC (Saturday), but will definitely spend the whole weekend next year for sure! We attended Opening Ceremonies by Steve Wozniak, got to see the Jeremy Renner spotlight (seeing his handsome angry resting face in person was awesome <3), checked out a lot of great exhibits and art, saw a brief glimpse of Stan Lee's head, and ended the night with dinner with a friend and a Super Soul Bros. concert!
It was a lot of fun, albeit quite a bit more crowded than expected for the first year(with the experience of Fanime crowds though, it wasn't too difficult to navigate). The BF and I were very lucky to grab our wristbands ahead of time, and thus entirely avoided the massively epic linecon that wrapped around the center.
I'm looking forward to seeing how the event grows in the next few years, and how they'll improve upon the first… and of course, getting the chance to see more celebrities in my hometown!!
Just a couple of days later was the 2016 Nonprofit Technology Conference in the same location, so I swapped my Captain America T-shirt and hairbow wings and out for Silicon Valley start-up fashion of business casual jeans-and-blazer. It's my first work-based conference, so I was excited. The world of technology in nonprofits is fascinating, and I was looking forward to learning many new things to bring back to my own workplace.
There was so much to learn at 16NTC. I was super grateful to see passionate people and professionals from different cultures, interests, and knowledge in my hometown. The panels and speakers were informative, diverse, educational and engaging… I nerded out so hard each day, wondering which session I should attend from the 100+ choices offered throughout the week. It was a geek/philanthropy heaven come true, and reaffirmed how grateful I am to be working at a place I love for a great cause. I also think that week was the most I ever tweeted in a single timespan, ever.
I learned so, so much about digital communications, WordPress, Google Analytics/Adwords/things, nonprofit, content, etc… so many notes were taken that I'm still trying to compile and reflect on them even now!!
These events have been an excellent experience, intersecting everything I love into one place- comics, culture, tech, philanthropy. All this convention time has been a great warmup to the craziness of FanimeCon, which is happening pretty soon! Work has been blowing up with exciting news, competition season has been rough and busy. It's been challenging to prepare for BW Ball again with our recent competition lineup, but… I'm really excited to dance for it again!
We've got something fun in store for a showcase routine at ball this year-these recent experiences have shown that there's nothing better than combining something geeky with something unexpected, like ballroom dancing… 😉  Stay tuned!