Made of one piece of long ribbon, some bent copper wire, and clothespins. =p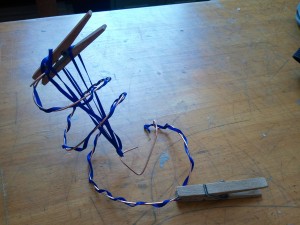 March 8, 2011 - 12:44 pm |

Comments
School is fun. It's only been a couple of weeks, but I'm keeping busy. I have never really tried sculpture or video art before, so I don't know my artistic potential for this semester quite yet.
In my 3D art class, I made this… thing, with some thread, needles, and a piece of styrofoam.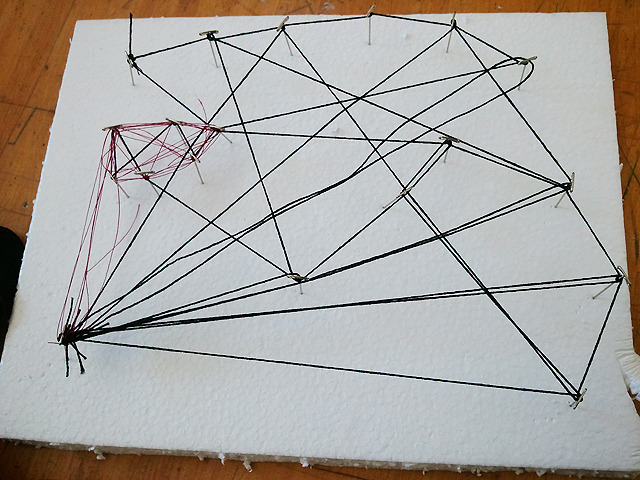 We went on a class trip downtown to the bridge above the Guadalupe river and saw this installation hanging over the side. It was unusual, but very interesting. I forgot who the artist was. =x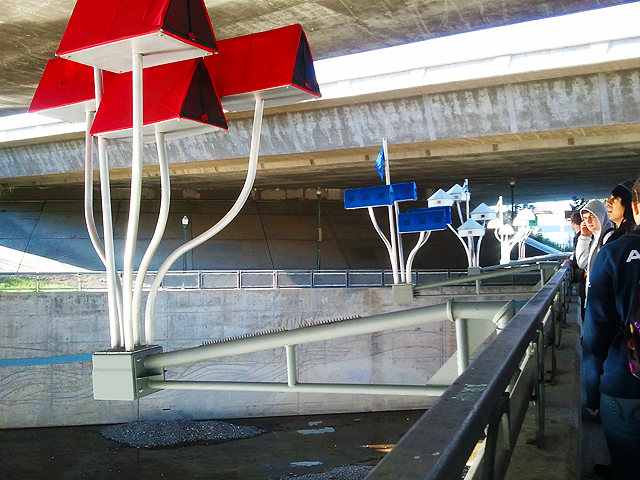 For my video class, I am trying to gather ideas for my first project. Unfortunately, it looks like I'll have to use my phone to record for now. Here is a short clip of Bok Choy Boy on the light rail lol
Bok Choy Boy is a recurring subject for a lot of my school projects. I will put up pictures later of him and this AWESOME thing I got this week.
February 6, 2011 - 7:46 pm |

Comments